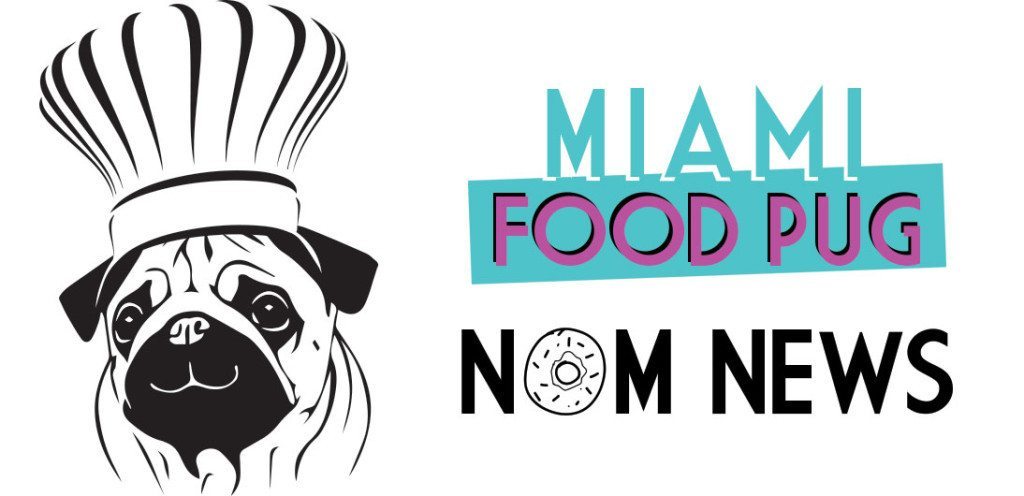 August 25, 2023
Each Friday, we compile South Florida food-related news and events that we couldn't fit on the site earlier in the week, as well as other local news that piques our interest. Want to be included in our next roundup? Shoot us an email at bark@miamifoodpug.com.
Velvet Taco Opens in Fort Lauderdale
Disco & Dumplings at PLANTA Queen
New Director of Culinary at Grove Bay Hospitality Group
The Wharf Miami to Close Next Month
Velvet Taco Opens in Fort Lauderdale
Velvet Taco, the acclaimed restaurant brand known for its innovative and globally-inspired tacos, delicious sidekicks, house-made red velvet cake and kick-ass margaritas, announces its first Florida location will open in early September, 2023 in the heart of Fort Lauderdale.
With its scratch-made, chef-driven menu of unique recipes, Velvet Taco has garnered a dedicated following, leading to the brand's rapid growth across six states including Texas, Oklahoma, Illinois, Tennessee, North Carolina and Georgia. Velvet Taco's expansion into Fort Lauderdale signifies a new milestone for the brand, as Florida becomes the seventh state to host its out-of-the-ordinary offerings, reflecting the brand's commitment to reaching new audiences while exploring exciting culinary destinations.
Situated along the northern side of Riverwalk Fort Lauderdale, the brand boasts one of its largest restaurants to date with an expansive 108-seat, 3,477-square-foot space and a 38-seat, 842-square-foot patio. The restaurant design is brimming with bright pops of color, natural wood textures, irreverent interior graphics and fun messages to engage guests in an authentic, casual environment.
Velvet Taco's menu includes internationally inspired and curated tacos categorized by chicken, vegetarian, pork, beef, fish and gluten-free options. Standouts include the Chicken & Waffle served in a house-pressed waffle tortilla; Mediterranean Mushroom with tzatziki, chimichurri and queso fresco; The Cuban, made with slow-roasted pulled pork; Kobe Smash Burger in velvet sauce; and Fish n' Chips, beer battered cod with curry aioli and French fries. What's more? The brand's namesake Red Velvet Cake with cream cheese frosting and signature cajeta sauce, is made in-house daily and is the perfect way to round out any order.
Guests can also enjoy Velvet Taco's all-day breakfast taco menu, which includes the Velvet Griddle, served in a French toast tortilla with candied bacon, scrambled eggs and tater tots, and the Hangover Breakfast, slow-roasted Angus brisket served in a flour tortilla with crispy potatoes, among others. Kiddos can dig into the kids' menu, which includes a range of chicken, steak and cheese quesadillas and tacos, as well as tenders and tots.
All tacos pair artfully with Velvet Taco's expertly crafted boozy libations, including the signature Kiss Ass Margarita, which can be enjoyed frozen or on the rocks; the Paloma, made with Lunazul premium blanco tequila, Jarritos grapefruit soda and a fresh grapefruit wedge; and the Sangrita, a red wine blend with boozy pineapples and apples.
Diners can also enjoy Velvet Taco's Weekly Taco Feature (better known as WTF), featuring a relentlessly innovative new taco every week and The Velvet Room, an exclusive loyalty program with enticing benefits, including special VIP experiences, personalized rewards and access to limited-time offerings.
Disco & Dumplings at PLANTA Queen
There's no better way to end the work week than at beloved, innovative plant-based restaurant PLANTA, with their disco & dumplings special!
Every Friday after 5pm guests can indulge in $20 dumpling platters, at all PLANTA Queen in Coconut Beach and Fort Lauderdale. A few of the dumpling highlights include:
SPINACH SHIITAKE – black bean, chili ginger vinaigrette
CRISPY GYOZA – cabbage, carrot, cilantro, mushroom, chili soy
POTATO TRUFFLE – coconut lemongrass broth, truffle soy
SWEET CORN – tom yum, cilantro, chimichurri
New Director of Culinary at Grove Bay Hospitality
Homegrown hospitality group, Grove Bay Hospitality Group, continues to expand its portfolio of award winning chefs as celebrated Chef Phillip Bryant joins the team as Director of Culinary. Chef Bryant will focus on enhancing the overall culinary operations at the group's eight restaurants, beginning with a menu revamp at South Miami restaurant, Mi'Talia Kitchen & Bar.
Chef Bryant will be working closely alongside Grove Bay's Vice President of Culinary Operations, Kenny Gilbert, as well as Mi'talia's chef partners Jeff McInnis and Janine Booth as they enhance the Italian-inspired fare at the restaurant.
The new menu is set to launch the first week of September, featuring standout dishes such as Hamachi Crudo, made with torched pomelo, basil, colatura and Calabrian chili crisp; the Mafalde Cacio e Pepe; Duck Ragu and more.
The Wharf Miami to Close Next Month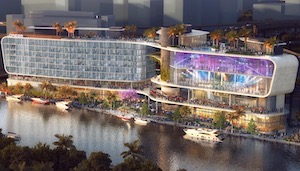 The Wharf Miami will close on Saturday, September 16 to make way for the expansion of the venue at the highly anticipated Riverside Wharf development.
The iconic entertainment venue has welcomed millions of guests, hosted hundreds of cultural experiences and events, and became a space where countless cherished memories were made for all who have experienced the venue since its doors opened in November 2017.
Originally the brainchild of Breakwater Hospitality Group's Emi Guerra and MV Real Estate Holdings (MVREH)'s Alex Mantecon, The Wharf Miami has pioneered the open-air, waterfront concept and played a significant role in establishing the Miami River District as a world-class entertainment destination, as well as shaped the direction of entertainment venues in South Florida.
The Wharf Miami's final weekend, dubbed "The Closing Parties" will be a monumental celebration kicking off with "The Closing Parties: & MORE!" on Friday, September 15, a themed celebration of everyone's favorite moments and holidays at The Wharf Miami taking place from 4:00 p.m. – 3:00 a.m. The venue will be entirely decked out from top to bottom with "giant inflatables, photo moments, featured cocktails & more!" in celebration of The Wharf Miami's most iconic events over the past five years. Seven themed bars with unique cocktails will include Cinco de Mayo, St. Patrick's Day, Blowfish & Friends, HogWharf, Christmas and the 90s.
On Saturday, September 16, The Wharf Miami will host "The Closing Parties: Bon Voyage" from 12:00 p.m. – 3:00 a.m., the venue's final day and a pure celebration of what makes The Wharf Miami. The first 500 people to arrive with an RSVP on Saturday will have a chance to spin a prize wheel to win The Wharf Miami merchandise. To RSVP for The Wharf Miami's closing events, visit WharfMiami.com.
Upon closing of The Wharf Miami, seawall work will begin for the future site of Riverside Wharf, which is anticipated to break ground by end of year. Riverside Wharf will be home to the rebirth and expansion of The Wharf Miami, evolving from a pop-up experience to a world-class permanent establishment. Riverside Wharf as a whole will also include a 165-key Dream Hotel, an impressive 30,000-square-foot nightclub and rooftop day club, 16,000 square feet of signature restaurants, a 12,000-square-foot event hall, and a marina component.
The Wharf Fort Lauderdale will remain open and operational, alongside Breakwater Hospitality Group's additional concepts which include recently opened, open-air waterfront venue Regatta Grove in Coconut Grove; beloved Irish pub JohnMartin's on Miracle Mile in Coral Gables; seafood-forward restaurant concept Rivertail in Downtown Fort Lauderdale; and open-air gathering spot Carousel Club at Gulfstream Park in Hallandale Beach.