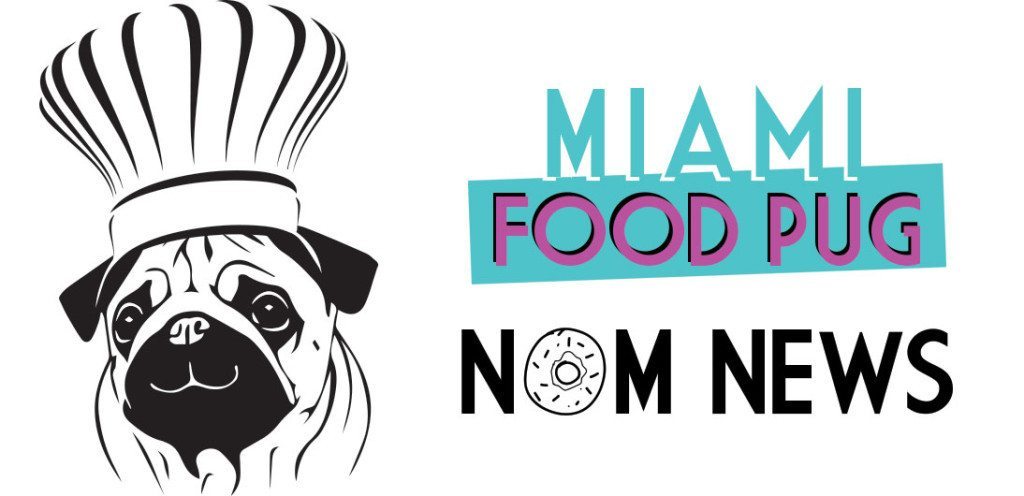 October 27, 2023
Each Friday, we compile South Florida food-related news and events that we couldn't fit on the site earlier in the week, as well as other local news that piques our interest. Want to be included in our next roundup? Shoot us an email at bark@miamifoodpug.com.
New Pop-Up at Carousel Club
Pumpkin Spice Is Back at Pura Vida
New Bar Bites at Le Jardinier
Mister O1 Opens in Bay Harbor Islands
Plant-Based Burgers at PLANTA
New Pop-Up at Carousel Club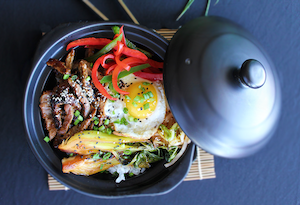 Prepare your taste buds for an exciting journey as Korean cuisine's newest iteration arrives at The Carousel Club at Gulfstream Park in Hallandale, FL. Mad Room Hospitality, known for its prominent position in Miami's dynamic food and entertainment scene, proudly presents K-Bop Bop, a Korean BBQ concept that fuses traditional Korean dining with a contemporary twist.
With hotspots and eateries Ball & Chain, Mai-Kai, Los Altos Taquerias, and Taquerias El Mexicano, Mad Room Hospitality's commitment to authenticity, creativity, and community in South Florida is celebrated by locals and visitors alike. Up next for Mad Room Hospitality is the latest foray into the realm of "K-Food," with the announcement of K-Bop Bop, with plans for future expansion throughout the market.
K-Bop Bop takes guests through a culinary journey through Korea's rich gastronomic heritage. Dishes include crispy Yangnyeom Dakgangjeong (Korean Fried Chicken Wings) coated in a harmonious sweet-spicy sauce, versatile Bibimbap bowls, savory Bulgogi (grilled skirt steak), fiery Dak Galbi (boneless chicken thighs) and aromatic Samgyeopsal (pork in a garlic-soy glaze), among others. Plant-based options include Yachae Bokkeum (sautéed vegetables) and savory Dubu Gangjeong (vegan tofu).
Zack Bush of Mad Room Hospitality says, "Our ultimate goal has always been to inspire, create, and celebrate authentic experiences with our concepts here in South Florida. Now, with K-Bop Bop, we extend an invitation to enjoy our latest creation, celebrating the flavors of Korea with us at The Carousel Club at Gulfstream Park."
Pumpkin Spice Is Back at Pura Vida
Pumpkin Spice season is officially in full swing, and Pura Vida is joining in on the action with some delectable and health-conscious pumpkin spice treats!
As the fall breeze begins to hit Miami, Pura Vida's Pumpkin Spice Croissant and Pumpkin Spice Latte are guaranteed to put you in the fall feels. Available across all Pura Vida locations on November 1st, the Pumpkin Spice Croissant is soaked in rum syrup, filled with pumpkin spice cream, baked again, and topped with sliced almonds, pumpkin seeds, and pumpkin spice dust.
Pairing seamlessly with the Pumpkin Spice Croissant is Pura Vida's seasonal favorite Pumpkin Spice Latte available hot or cold consisting of a delicious blend of espresso, pumpkin spice, and a dash of cinnamon, making the pairing the treats of the season.
New Bar Bites at Le Jardinier
Elegance now meets accessibility at Le Jardinier, the culinary jewel from The Bastion Collection, as it unveils its latest offering: the Bar Bites menu. Crafted to showcase gourmet excellence approachably, this carefully curated selection of five delectable dishes invites guests to savor the supreme quality for which Le Jardinier is renowned.
Priced at a modest $14 each, the menu presents an array of sumptuous delights, including the luxurious Mini Lobster Rolls, the savory Char Grilled Shisito Peppers, Rosemary Infused Olives brimming with Mediterranean flavor, the irresistible Herbed Frites, and the delicate Gruyere Cheese Cougères. Nestled on the ground level of Paradise Plaza in the heart of the Miami Design District, this bar-only experience can be savored weekly from Tuesday through Sunday, making it an alluring destination for both discerning connoisseurs and curious epicureans alike.
A Pro-Tip for those seeking the ultimate indulgence: elevate your experience by pairing these exquisite bar bites with signature cocktails that have captured the hearts of many. The Otoño, with its enchanting blend of Japanese Whiskey, Amaro Averna, Honeynut Squash Cordial, and parmesan cheese, exudes a seasonal charm that enchants the senses. Alternatively, the La Mer, composed of Agricole Rhum, cacao liquor, R. Jelinek Fernet, spiced chocolate tea, lime, and milk, offers a unique fusion of flavors that dance on the palate.
Mister O1 Opens in Bay Harbor Islands
Pizza enthusiasts in Bay Harbor Islands, get ready to indulge in extraordinary pizza, as renowned pizzeria Mister O1 announces the grand opening of its newest space, located at 1065 95th Street, Bay Harbor Islands. With its roots deeply embedded in the art of pizza-making, Mister O1 takes pride in its unique approach to creating culinary masterpieces, always focusing on the quality and consistency that are the hallmarks of founder and chef Renato Viola's critically acclaimed pizza.
With more than 13 locations in buzzing cities across Florida, Texas, and even an international presence in Spain and Saudi Arabia, Mister O1's dedication to crafting exceptional and inventive pizzas using a delicate, thin and crispy crust made with a light dough (which is prepared and rests for a minimum of 72 – 96 hours to naturally leaven) is on full display.
The menu features 13-inch traditional and specialty pizzas as well as calzones, salads, and an antipasto and burrata bar. Signature "Extraordinary Pizzas" are served as 13-inch pizzas with standout flavor selections such as the award-winning Star Luca, a star-shaped pizza filled with ricotta cheese, spicy salami calabrese, mozzarella, Italian tomato sauce, basil; Coffee Paolo made with Italian tomato sauce, mozzarella, gorgonzola blue cheese, natural honey, coffee, and spicy salami calabrese; and Claudio, made with Italian tomato sauce, mozzarella, fresh burrata Stracciatella cheese, white truffle oil, and basil. Gluten-free crust and vegan cheese options are also available, for a fully inclusive dining experience.
Mister O1's Bay Harbor location is located at 1065 95th Street, Bay Harbor Islands, Fla. 33154. Hours of operation are Monday through Thursday from 11:30 a.m. to 10 p.m., Friday and Saturday from 11:30 a.m. to 11 p.m., and Sunday from 11:30 a.m. to 10 p.m.
Plant-Based Burgers at PLANTA
Calling all Floridians, the PLANTA Burger has arrived! Available only for pick-up or delivery in Miami (3015 Grand Ave Suite 201, Coconut Grove, FL 33133) via TOAST, Uber Eats, or DoorDash, the 100% plant-based menu features 4 burger variations, salads, sides, milkshakes, and more!
CLASSIC BURGER – patty, queso, mushroom bacon, lettuce, tomato, onion, pickles, secret sauce
KENTUCKY BURGER – chicken fried mushrooms, buffalo sauce, lettuce, pickles, ranch, pickled peppers
CALIFORNIA BURGER – patty, queso, hot peppers, lettuce, tomato, onion, pickles, smashed avocado, secret sauce
FIRE HOUSE BURGER – patty, bbq jackfruit, pickled jalapenos, queso, caramelized onions, lettuce, tomato, chipotle aioli