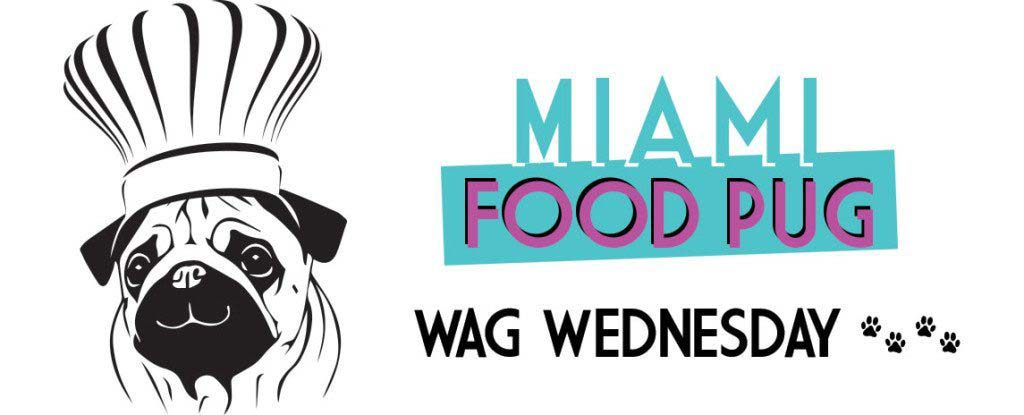 Over the past year, we've interviewed many members of the hospitality industry, and one constant among the interviewees has been a profound love for their pets. We thought it would be great to share this love with our readers. That's why we launched an ongoing feature called "Wag Wednesday" to showcase industry peeps and their pets. Know someone who wants to be featured? Email us at bark@miamifoodpug.com.
This week, we're featuring Matt and Priscilla Kuscher, owners of LoKal, Kush and The Spillover, and their French bulldogs, Yeyo and Chichi.
Your Names: Matthew and Priscilla Kuscher
Your Pets' Names: Yeyo and Chichi
Sex: Male and Female
Ages: 5 and 4
Breed: French Bulldogs
What's the story behind your dogs' names?
We wanted a short name that can be said easily in English and Spanish; since it was an all-white dog, we thought Yeyo was perfect. He's a true Miami dog.
We got the 2nd one and named her Chichi from Scarface and the famous line, "Chichi get the yeyo."
How would you describe their personalities?
Human. Yeyo thinks he's a little boy, even staring at the kids park from the doggy side.
How has owning a pet made your life richer?
He and his sister Chichi are our children and make us smile every day.
It's said that dogs reflect their owners and vice versa. How does this apply to you and yours?
Yeyo is just like daddy in that he does not discriminate when it comes to food; he eats everything. And Chichi is just like her mother: happy and always looking for adventure.
Tell us a funny story about you and your dogs.
Yeyo thinks he owns the water fountain at the dog park. So any time we take him there, he stands in front of the fountain and makes sure no other dog drinks water. It's the weirdest thing. Not sure how this happened, but he thinks he's the king of the water fountain.
Chichi can't be without her brother Yeyo. If we ever separate them, she starts howling like a wolf.
Are you involved in any pet organizations or philanthropies?
We have done many events at LoKal, including adoption events, barky hours and more. We live for our dogs and are always rescuing strays.
We follow a lot of dog social media accounts like Doug the Pug, Rocco's Contemporary Life, and Menswear Dog. Do you? Which are your favorites?
We're not that big into that since we live and work in Coconut Grove, dog capital of Miami and home of the doggy mafia.
See past editions of Wag Wednesdays here.