Chicken Thighs from Sugarcane Raw Bar Grill in Midtown
This is Paxil. He's 10 years old, and he's Pugley's son. He's great with kids, cats, and dogs.
He loves going outside and exploring the backyard so having a fenced yard is a plus. He loves walking outside, too, and gets really excited when the leash comes out! His tail is always wagging so you know he's always in a great mood. His vision isn't the greatest, and he does require medicated eye drops. However, he's a great listener and always comes when called.
For more information on this love bug of a pug, visit his adoption page.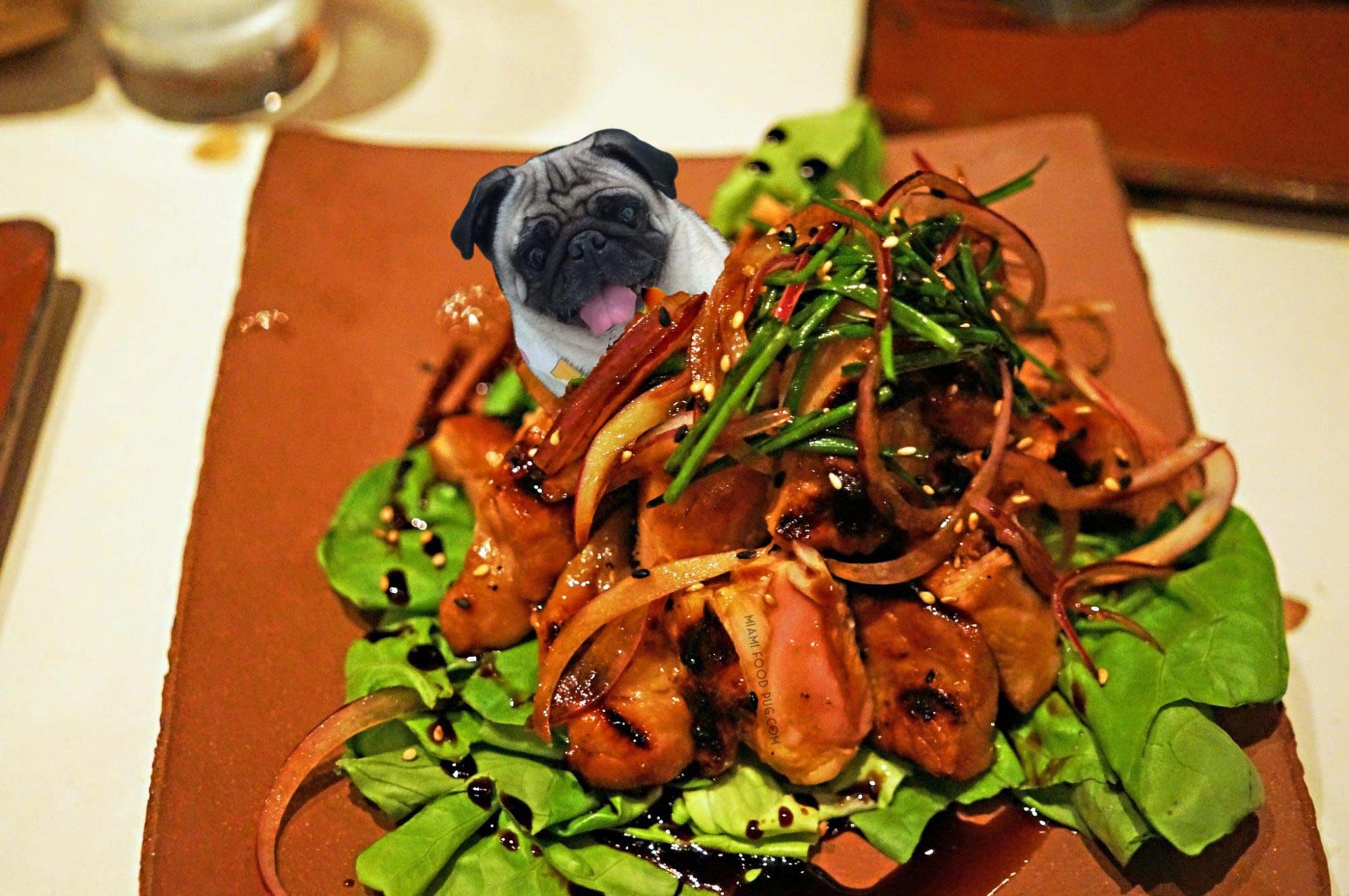 #FindMeAHomeFriday is a campaign by Compassionate Pug Rescue and Miami Food Pug to help South Florida pugs find a forever home. Each Friday in September, we will be photoshopping a rescue pug available for adoption into an MFP food picture. For more details on the original campaign, visit the campaign page.