Here's a fun fact about Miami Food Pug: We love Dwayne "The Rock" Johnson. We're also suckers for any show filmed in the Magic City. When it was announced he'd be starring in an HBO comedy filmed in Miami, we were ecstatic.  We literally counted down the days to the Ballers premiere.
Watching The Rock's character Spencer Strasmore, a retired NFL player turned financial manager, navigate the football and financial world with all its ups and downs was fun, especially with unique characters like John David Washington's Ricky Jerret. Side note: Did you know that's Denzel Washington's son? Now you do! Plus, how could you NOT like a show that has pugs in the opening credits?
While we watched the first season — out on Blu-Ray and DVD today — we found ourselves saying "I recognize that place" so many times that we thought we'd put together a guide to all the restaurants we could spot.
Did we miss one? Shoot us an email at bark@miamifoodpug.com to let us know. Also, don't forget to enter our giveaway at the end of our story for a chance to win a Blu-Ray of Ballers: The Complete First Season. 
Episode 1
The Dutch at W Hotel South Beach – 2201 Collins Avenue, Miami Beach
Fourteen minutes into episode 1, we see sports agent Jason (Troy Garity) sit down with Spencer to discuss the future of Ricky Jerret, a Green Bay Packers wide receiver in trouble for a nightclub altercation. They are discussing business poolside at the W Hotel South Beach noshing on food from The Dutch, the American restaurant located inside the hotel. The eatery just debuted their summer menu, which you can see in our recent writeup.
Episode 2
The Biltmore – 1200 Anastasia Avenue, Coral Gables
In episode 2, Spencer and fellow financial manager Joe Krutel (Rob Corddry) enjoy a meal at the Biltmore in Coral Gables with Vernon Littlefield (Donovan Carter) and his family to talk some sense into the NFL player, who is seeking a contract extension. Littlefield is having his money handled by childhood friend Reggie (London Brown), who Spencer and Joe feel is too incompetent. The Biltmore, a Coral Gables staple, is renowned for its culinary offerings, including one of the best Sunday brunches in town as well as resident restaurant Palme d'Or, which specializes in French cuisine.
Episode 4
The Forge – 432 West 41st Street, Miami Beach
At the end of this episode, Spencer confronts Vernon at The Forge about turning down a major contract. This confrontation takes place at Miami Beach steakhouse The Forge. which dates back all the way back to the 1920s. The restaurant has hosted notable figures like Al Pacino, Madonna and Bill Clinton throughout its extensive history. While many people know the restaurant for its steak, The Forge is just as famous for its rare wine cellar that features 300,000 vintages in eight rooms.
Episode 7
Juvia – 1111 Lincoln Road, Miami Beach
In this episode, we find Ricky Jerret's girlfriend Annabella (Anabelle Acosta) talking about relationships with Julie Greane (Jazmyn Simon), wife of ex-NFL Player Charles Green (Omar Benson Miller) at Juvia. The rooftop restaurant, which is located on top of the famous Herzog & de Meuron parking garage at 1111 Lincoln Road, is popular for its vast view as well as eclectic cuisine that fuses Asian, South American and French influences.
Episode 10
El Pub – 1548 Sw 8th Street, Little Havana
Troy calls Spencer to let him know that Vernon declined a significant offer. He does this while enjoying a cortadito on Calle Ocho at Little Havana's El Pub. How did we recognize it? The giant rooster standing in front of it; these rooster statues can be found at different spots throughout the neighborhood's main artery. Known as the "Roosterwalk," this art project dates back to 2002 and was developed by artist Pedro Damian.
Prime 112 – 112 Ocean Drive, Miami Beach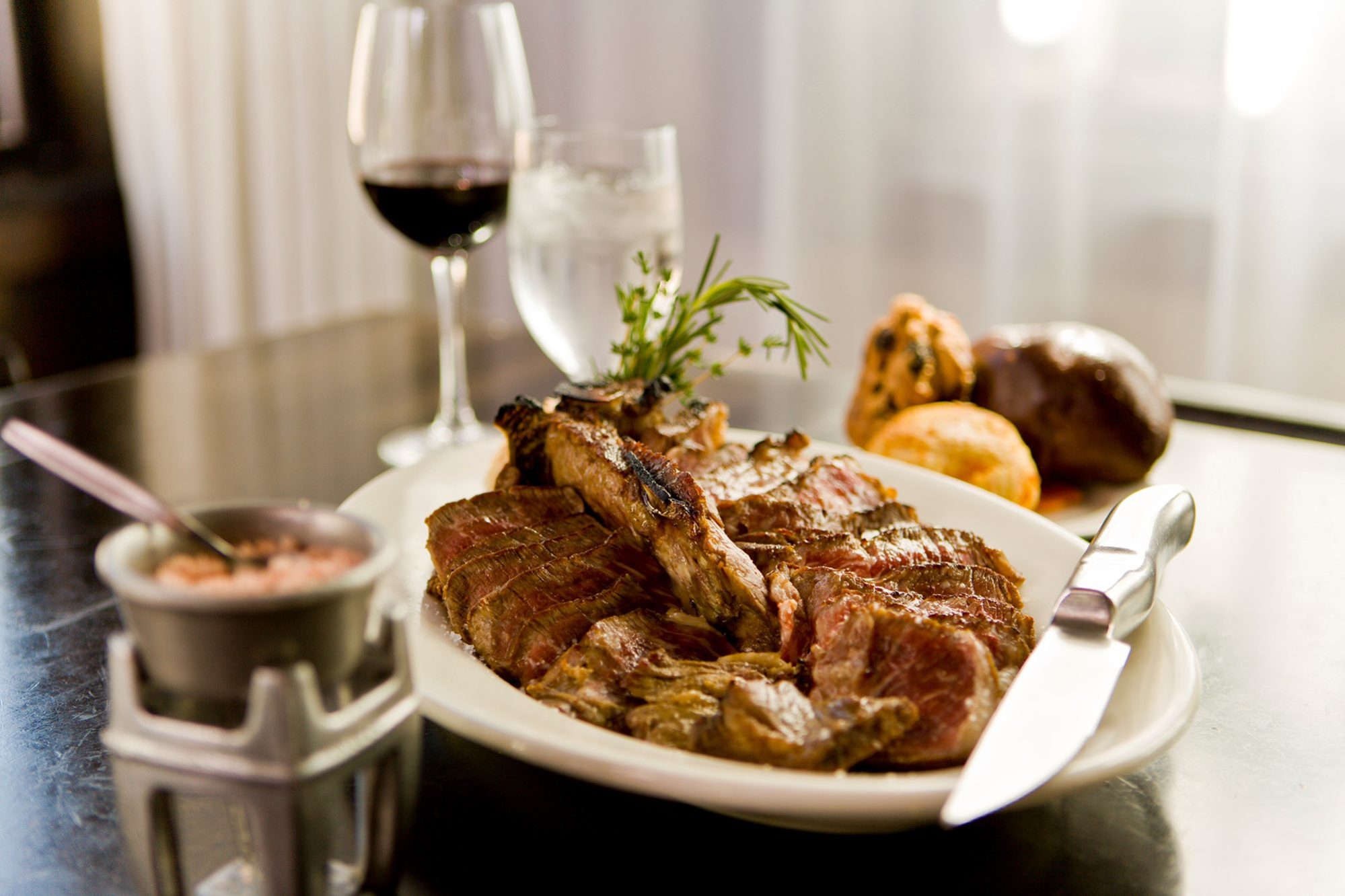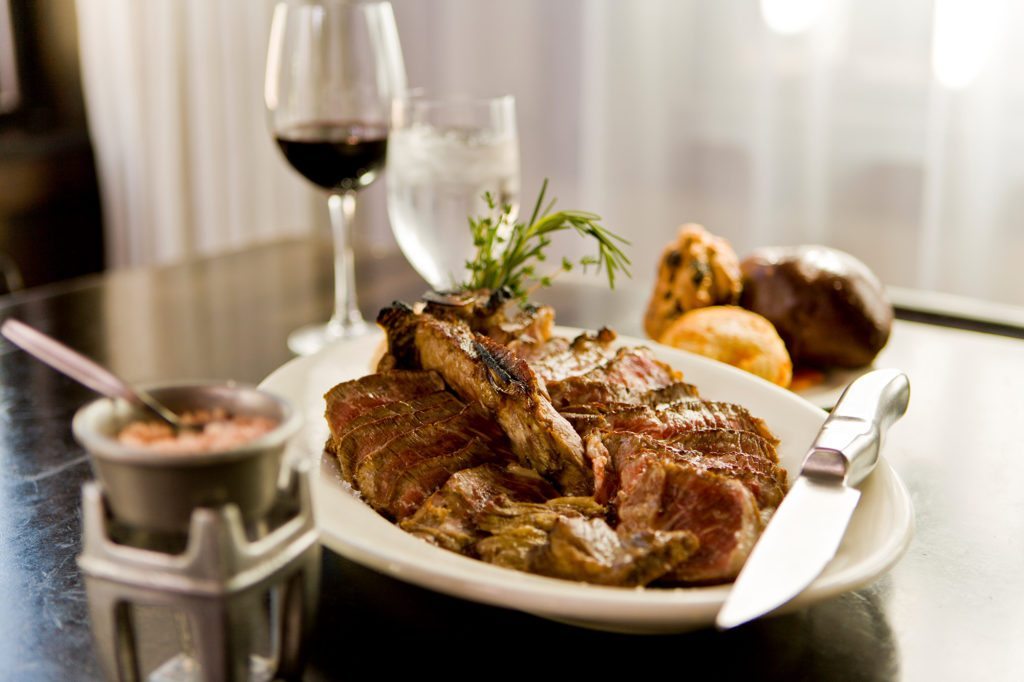 This notable steakhouse is referenced throughout the season, and it's only right that the gang wraps up the season here. Near the end of the show, Spencer, Joe and Jason take Vernon out to Prime 112 to celebrate his new football contract. The chef-driven boutique restaurant, located at the Browns Hotel, opened its doors in 2004 and features elevated classic cuisine like truffled mash, Kobe sliders and a wealth of Prime steaks such as a 48-ounce porterhouse and a 30-ounce bone-in rib-eye.
Win a Copy of Ballers: The Complete First Season
Enter our contest below for a chance to win a Blu-Ray of Ballers: The Complete First Season. There are multiple ways to enter, and each entry increases your chance of winning. Contest ends Thursday at 5 p.m. Good luck!
The second season of Ballers premieres July 17 on HBO.