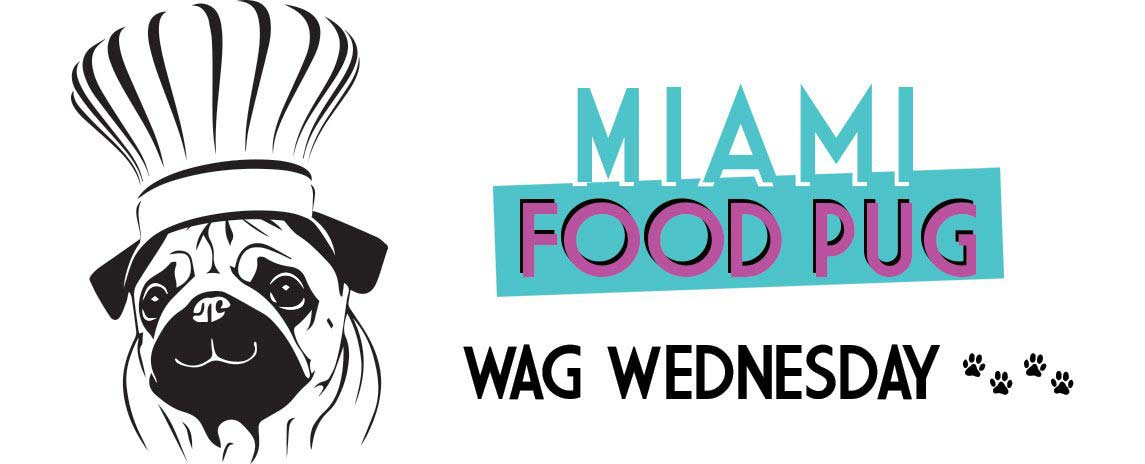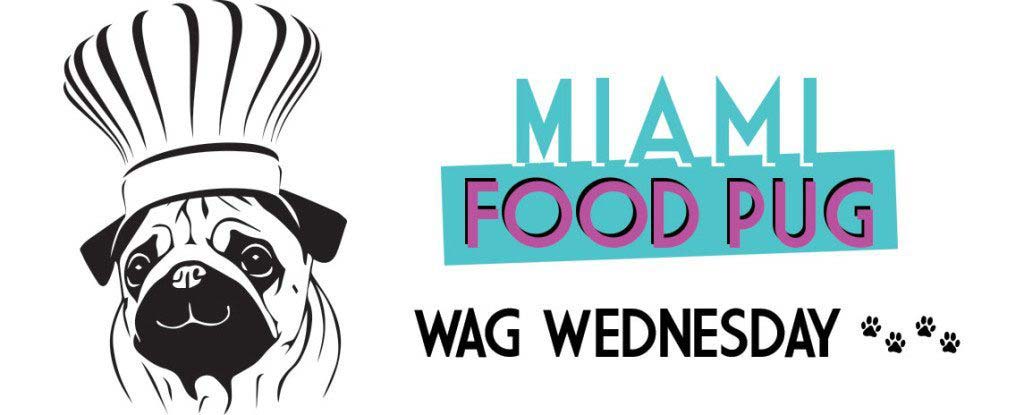 Since starting the blog, we've interviewed many members of the hospitality industry, and one constant among the interviewees has been a profound love for their pets. We thought it would be great to share this love with our readers. That's why we launched an ongoing feature called "Wag Wednesday" to showcase industry peeps and their pets. Know someone who wants to be featured? Email us at bark@miamifoodpug.com.
This week, we're featuring Andy Rodriguez and Amanda Pizarro, Co-Owners of The Salty Donut, and their goldendoodle, Scooter.
Your Name: Andy Rodriguez and Amanda Pizarro
Your Pet's Name: Scooter
Sex: Male
Age: 1 year and 3 months
Breed: Goldendoodle
How did you come to own your dog? What drew you to him?
Amanda has been obsessed with doodles as long as I can remember! When we first met, we always talked about getting one and then found the best doodle breeder on the planet — River Valley Doodles — and stalked them on social media for like a year haha. They had THE CUTEST litter last spring, and on the waiting list (yes, they have a waiting list lol) they had taken 4 spots less than how many puppies Momma Gracie had.
The next morning, Amanda wakes me up at 6 a.m. and says, "BABE, I DID A BOOBOO … I JUST SENT A DEPOSIT TO RIVER VALLEY FOR A DOODLE." The rest was history! We flew up together, picked Scooter out of the 4 extra puppies that came out of the litter, and I flew up in June to bring him home (on my lap, by the way!).
What's the story behind your dog's name?
Seriously, no story. We just wanted a name that was fitting for his personality, and he's always been SUCH a goofball that Scooter just seemed to be a fitting name for a goofball doodle!
How would you describe your dog's personality?
He is THE most loving creature on the planet. He's naive in the sense he loves everyone and everything, and he thinks everything and everyone loves him back. He is also such a goofball — always doing something frickin' hilarious to make you laugh. He also gets really mad at you when you don't pay attention to him and will usually bring a toy and drop it on your head to make sure you pay attention!
How has owning a pet made your life richer? 
It seriously changed our life. He just makes everything a little better and funnier, and he makes you laugh/smile at least 10x more per day on average!
It's said that dogs reflect their owners and vice versa. How does this apply to you and yours?
Oh, definitely. Everyone I know says I'm a super goofy dude, so I guess it was only fitting to have an uber goofy dog haha!
Tell us a funny story about you and your dog. 
He snuck into our room and out of ALL the things he could have chewed on, he decided to somehow take the cap off of a stick of lip balm and eat the balm!
Are you involved in any pet organizations or philanthropies?
River Valley Doodles has an online forum for owners of RVD pups, and we participate on that to help other doodle owners (and potential doodle owners) make good decisions and make sure owning a d00d is right for them! It's also a great group because we help each other in difficult times.
We follow a lot of dog social media accounts like Doug the Pug, Rocco's Contemporary Life, and Menswear Dog. Do you? Which are your favorites? 
RIVER VALLEY DOODLES! We also follow about every pup they've ever had that has his/her own social media account.
See past editions of Wag Wednesdays here.