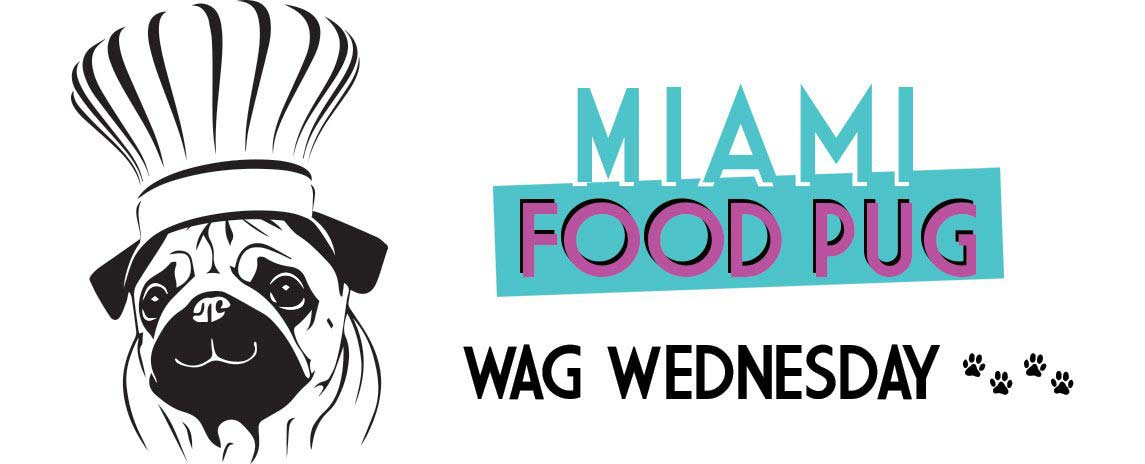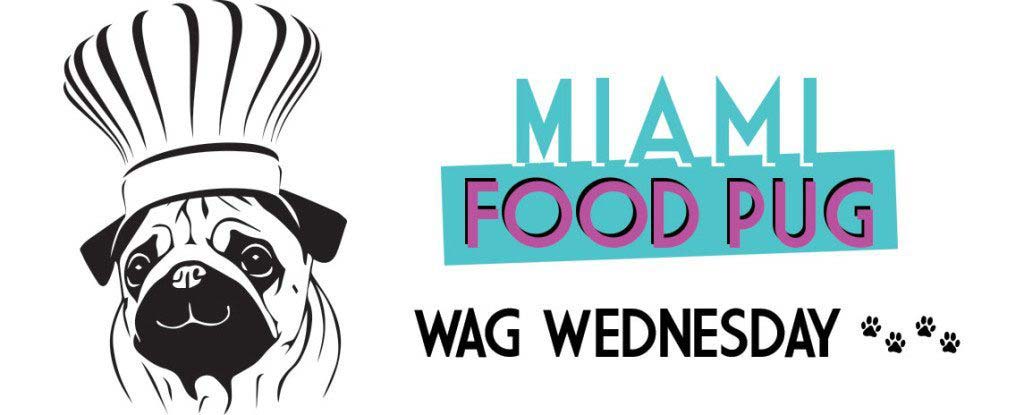 Since starting the blog, we've interviewed many members of the hospitality industry, and one constant among the interviewees has been a profound love for their pets. We thought it would be great to share this love with our readers.
That's why we launched an ongoing feature called "Wag Wednesday" to showcase industry peeps and their pets. Know someone who wants to be featured? Email us at bark@miamifoodpug.com.
This week, we're featuring César González, Owner of Bocas House and Bocas Grill, and his Boston terrier, Bocas.
Your Pet's Name: Bocas
Sex: Female
Age: 18 months
Breed: Boston terrier
How did you come to own your dog? What drew you to them?
Since I was born, I've had plenty of dogs; I was surrounded by them in my parent's house back in Venezuela. We had several dogs until I decided to move to Miami. When I was here, I spent 12 years without a dog until my son Sebastian, my wife Rosangelica and I adopted one to give and receive love.
What's the story behind your dog's name?
Well, actually, it was Sebastián's idea. He decided to call her that name to honor our restaurants Bocas Grill and Bocas House. He said, "Dad, I love to be in the Bocas, and I'm sure I'll love to spend time with this little dog. I want to name her Bocas."
How would you describe your dog's personality?
Bocas is an amazing dog. She adapted really fast to each of us. When I have her, she's quite relaxed and sleeps a lot. When she's with Sebastian, she gets hyper and starts jumping, running and playing with him. With Rosangelica, Bocas is overprotective — she even takes care of our baby, Isabella.
How has owning a pet made your life richer?
She has made us more human — her love is unconditional. We're living a beautiful moment in our lives since she's part of the family.
It's said that dogs reflect their owners and vice versa. How does this apply to you and yours?
This is what I meant about our behavior together: She's also sedentary hahaha.
Tell us a funny story about you and your dog.
One day, I was doing some cooking tests for a long time. When I finished, I served the table. Then, I went back to the kitchen to clean it. Bocas was 12 months old at the time. She climbed onto the chair and started eating everything. She had never done anything like that before.
At first, I was mad — especially because it was a long day in the kitchen — but then I realized how funny it was and ate with her. She was really happy because it was her first time eating this kind of food; we always feed her with her dog food.
We follow a lot of dog social media accounts like Doug the Pug, Rocco's Contemporary Life, and Menswear Dog. Do you? Which are your favorites?
We try to keep a journal of Bocas's life. We also like a lot of accounts like @dogsofinstagram and @dogs.lovers.
See past editions of Wag Wednesdays here.