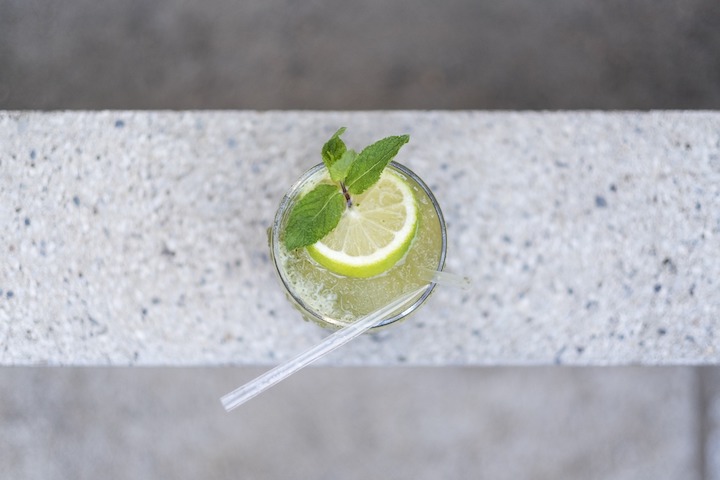 Where will you be celebrating Cinco de Mayo? We've rounded up local promotions and specials to help you make the most of the official drinking holiday. As always, details are subject to change so contact the restaurant directly for the latest information. Cheers!
bartaco
bartaco is inviting guests to celebrate their unofficial kick-off to summer on Cinco de Mayo with a perfect Cinco Kit that has everything you need to celebrate #bartacoathome. The bartaco Cinco Kit feeds four to six people and includes: 2 taco fillings (makes 16 tacos), 3 sides, salsa verde + chips.
Pick from either our veggie kit or our carne kit, with or without margs – whatever your celebration calls for. In addition to delicious bites, each Cinco Kit comes with special bartaco swag including a reusable tote, cocktail shaker, koozies (2), sunglasses, 12oz plastic cups (2), sticker sheet, and temporary tattoos (2). As a pro tip, we recommend ordering ahead and all orders must be placed before EOD May 4th. Cinco Kits start at $77 and can be ordered online at bartaco.com/cincokits2021 while supplies last.
Additionally, bartaco will have a special virtual party including a yoga class, food demo, cocktail class and more starting at 12pm ET on Cinco de Mayo. Follow @bartacolife for more details.
Batch Gastropub Miami
With Cinco de Mayo just around the corner, it's the perfect time to celebrate Mexican culture with food and drinks. For Cinco de Mayo, Brickell's local neighborhood gastropub, Batch Gastropub: Miami will be celebrating the holiday the only way they know best: with TEQUILA!
Locals, tourists, and those in between can enjoy $5 Pineapple & Jalapeno Infused Tequila Entourages all day long. With a menu like Batch's, guests can dine on tasty eats such as the Buffalo Chicken Nachos ($13.50), Batch Wings ($12), Cuban Grilled Cheese ($14), St. Louis Ribs ($19) and more! Whether you decide to just drink, eat, or both, bring the crew to Batch for a fiesta that you won't forget.
Bodega Taqueria y Tequila
At both the Bodega South Beach (1220 16th St) and Fort Lauderdale (21 Las Olas Blvd) locations, guests can expect a live Mariachi band and DJ all day long, while enjoying drink specials from 3 – 8 PM ($5 Frozen Margaritas; $5 Cazadores Margaritas; $5 Cazadores Shots; $5 Modelos, Coronas, Corona Seltzers).
Bourbon Steak
The beloved steakhouse at the JW Marriott Miami Turnberry Resort & Spa will be serving up some limited-time food & beverage specials in celebration of Cinco de Mayo. The bar team has created a Spicy Jalapeño Margarita and a Mezcal Margarita, priced at $10 each, which will be available only on May 5. In addition to drink specials, BOURBON STEAK will kick off Burger Month with a Mexican Burger ($25). The burger, which will be available from May 2 through May 8, is made with Housemade A5 Chorizo, Black Beans, Cilantro Mayo and Queso Fresco. Reservations are highly encouraged and can be made through OpenTable.
Burlock Coast
Kick back and celebrate Cinco de Mayo with endless ocean views at Burlock Coast. From 11AM to 10PM guests can enjoy two tacos and a margarita for $15.
Cantina Beach
Enjoy Cinco de Mayo beachside at Cantina Beach. With a thatched palapa roof, tiki torches, fire pit and endless blue ocean, it's the perfect backdrop. Available all day, guests can enjoy live music and street food and cocktails ranging from $5 to $8 each. Hours of operation are from 11AM to 9PM.
The Clevelander South Beach
The Clevelander South Beach will be hosting their annual Cinco De Clevo Fiesta! Celebrate with tasty tacos and enjoy all-day drink specials such as $5 Classic Margaritas and Tequila Shots!
Cilantro27
Celebrate Cinco de Mayo at The Lincoln Eatery food hall with delicious flavor and fun at The Taco Corner at Cilantro27. Cilantro 27 combines traditional flavors with modern techniques. The taqueria pop-up will feature a menu of Cinco de Mayo specials, including guacamole & chips ($8), fish tacos accompanied by avocado, pico de gallo, lettuce, and botija sauce, and various signature shrimp($13), chicken ($11), and beef ($13) quesadillas.
Copper 29 Bar
Three cheers for shots and beers! Join Copper 29 Bar this Cinco De Mayo to enjoy drink specials, live DJ's playing, and a night to remember (or forget). Get in the spirit with $10 for a shot of Hornitos 100% Agave Tequila and Mexican Beer. Wednesday's at Copper 29 Bar is ladies' night with complimentary champagne starting at 8 p.m. and runs all night. Make your Cinco de Mayo reservations on OpenTable and we'll take a shot when you get here!
The Doral Yard
Celebrate the holiday at The Doral Yard's Cinco de Mayo at The Yard ft DJ Xtreme of TU 94.9 rumba where Yard-goers can enjoy beats by Miami's favorite DJ Xtreme, mariachis and specially-priced tequila beverages. This event is powered by Herradura Tequila.
Kush Coconut Grove
On Wednesday, May 5, Kush Coconut Grove will be combining their Cinco de Mayo and Mother's Day celebrations into one this year with "Cinco de Mamas." Upon arrival, moms dining in at Kush Coconut Grove will receive complimentary swag bags.
Available to all guests, a specially crafted Cinco de Mamas-themed menu will debut as well. Menu highlights include: Toast To Mamas – a flute of fresh grapefruit and orange juice, bubbles ($6); 'Grandma'rgarita – traditional margarita with a special Kush twist ($9); a Kush classic, the Mexican From Miami – a refreshing watermelon margarita with a jalapeno kick ($9); and Nachos – chili, guacamole, pico, sour cream, jalapeños and cheddar cheese ($9).
Loews Miami Beach Hotel
Loews Miami Beach Hotel is celebrating Cinco de Mayo with two unique margarita offerings – the Smoky Mezcal Marg and La Peligrosa. Both are priced at $16 and will be available for sipping at Bar Collins – with indoor and outdoor bar and table seating available – in addition to bar bite specials.
Loews Miami Beach Hotel Director of Food & Beverage, Steve Turk, has elevated the traditional margarita by replacing the tequila with mezcal in the Smoky Mezcal Marg, creating a refined cocktail that packs a punch and makes a statement. La Peligrosa includes champagne, fresh strawberries and is a traditional, tequila-based margarita. Steve says that "La Peligrosa brings the Miami heat with every sip!"
Lona Cocina & Tequileria
Fort Lauderdale's hottest Mexican eatery, Lona Cocina & Tequileria, is celebrating Cinco de Mayo with drink specials all-day and live entertainment. On Wednesday, May 5 from 11:30AM to midnight, while guests indulge in authentic Mexican cuisine, they can also enjoy two seasonally-inspired cocktails created just for the occasion.
They include Cool as a Cucumber, featuring Jose Cuervo Tradicional, lime juice, passion fruit puree and muddled cucumbers and priced individually at $12 and $60 for a pitcher; and the Guavalajara featuring 400 Conejos Mezcal, Cointreau, guava puree, lime juice and orange juice, priced individually at $13 and $65 for a pitcher. From 6PM to 8PM, a live Mariachi band will be onsite to entertain guests with upbeat tunes.
Lost Boy Dry Goods
Love Margaritas? Who doesn't… and this year for Cinco De Mayo, Downtown's favorite neighborhood bar Lost Boy Dry Goods is going all out with half-off specials available all day long. Open from 12 PM to 3 AM, the bar will offer $7 specials on their Chili Passion Margarita made with Chinola passionfruit liqueur, Classic Margarita with Corazon Blanco Tequila, and Spicy Siesta cocktail with Corazon Reposado Tequila. Happy Hour will also be served from 4 PM to 7 PM with half-off pricing on the full menu including new specialty cocktails like the Chinola Sunrise, Blueberry Cobbler, and Cucumber Highball among many others. Located at 157 E Flagler Street, Lost Boy Dry Goods is open Monday to Saturday from noon to 3 AM and until 1 AM on Sunday.
Paletas Morelia Gourmet
To celebrate this holiday, guests will be able to enjoy any of the 16 paleta flavors with any of its FREE special toppings: S'mores, Waffle, and Nutella at any of 10 South Florida Locations! The whole concept of Morelia Gourmet Paletas, from its name, logo, flavors, and idea behind it, the popsicle shop brings the true flavors and meaning of Mexico to South Florida. Celebrate Cinco de Mayo and Get the Best Ice Cream Experience with Paletas Morelia!
PINCHO
PINCHO is celebrating Cinco de Mayo with an epic new launch! On Wednesday, May 5 the Quesadilla Burger will make its debut at PINCHO's eight locations in Miami-Dade and Broward. The Quesadilla Burger, priced at $10, is served between two cheese quesadillas and features a 1/3 lb. beef patty topped with queso fresco, guacamole, pico de gallo and crema. The Quesadilla Burger will be available until the end of May at eight South Florida locations and via PINCHO's online ordering system and mobile app.
Rivertail
Just for Cinco de Mayo, Chef Jose Mendin's riverside concept will be offering a special menu of his favorite taquitos. Buy a shot of tequila and get a free taquito!
Shokudo
The Design District's Asian bistro will be offering their signature Thai Margaritas for $8 all evening. (For those who like to partake in different spirits, it also happens to be their Ramen & Whisky Wednesday—$12 Ramen of the Month and half-off Hibiki Harmony and Toki Japanese Whisky).
STK
STK Steakhouse is inviting guests to take a siesta in honor of Cinco de Mayo with half-priced Spiced Watermelon Margaritas. Available on May 5 at all locations nationwide, the Spice Watermelon is one of STK's most popular signature cocktails.
Made with premium Patron Silver Tequila, St. Germain, wtrmln wtr, fresh lime and jalapeno for heat, this elevated margarita is sure to have you feeling festive at the first sip. Of course, the Spied Watermelon is the perfect complement to STK's decadent Tuna Tartare tacos, available for just $8 during its daily happy hour.
Toro Toro
Tequila enthusiasts can rejoice this Cinco de Mayo as Toro Toro, Chef Richard Sandoval's Pan-Latin steakhouse, is celebrating with a carefully curated Tequila Tasting and Pairing, hosted by Casamigos. Priced at $49 per person, excluding tax and gratuity, the limited attendance 4-course tasting by Executive Chef Jean Delgado pairs expertly with Casamigos' selection of sleek tequilas.
The intimate tasting on Wednesday, May 5 at 5PM, will take place in the restaurant's spacious lounge area and begins with a smooth welcome cocktail, followed by Casamigos Mezcal served with Fundido de Queso a la Tequila and Casamigos Blanco paired with Cobia Tiradito. The second course will feature Casamigos Reposado paired with Smoked Al Pastor Ribs with pineapple and chayote salsa; followed by Casamigos Anejo served with Coffee Rub Lamb Barbacoa, patacon and avocado crema for the entree.
To finish the evening on a sweet note, guests can indulge in Abuelitas Chocolate Petit Four offered with Casamigos Anejo.
The Wharf Miami
The biggest Piñata Party in the 305 is back! Buy a shot of tequila and get a FREE Corona. RSVP and get a free sombrero!
Veza Sur
Celebrate Cinco de Mayo at Veza Sur Brewing Co. featuring ladies night drink specials and live entertainment!
On Wednesday, May 5th, enjoy live beats by DJ KA5, ladies night specials (buy one, get one free on select beers) from 4-7 p.m. and of course, all the buenas vibras!
Try the new Ruby Red Michelada, made with grapefruit preserves and Serrano syrup, both made in house, bufalo Mexicanhot sauce and smoked chili bitters. Topped off with Veza Sur's Toronjipa IPA and garnished with grapefruit slices, chili thread and a spicy salt rim, it's a "michi" you won't want to miss!