December 10, 2021
Each Friday, we compile South Florida food-related news and events that we couldn't fit on the site earlier in the week, as well as other local news that piques our interest. Want to be included in our next roundup? Shoot us an email at bark@miamifoodpug.com.
Fiesta Navideña at Bodega
Boulud Sud Hosts Curated Wine Experiences
Lunch Special at Swan
Save a Reef With Veza Sur
Holiday Workshop at Café des Fleurs
Fiesta Navideña at Bodega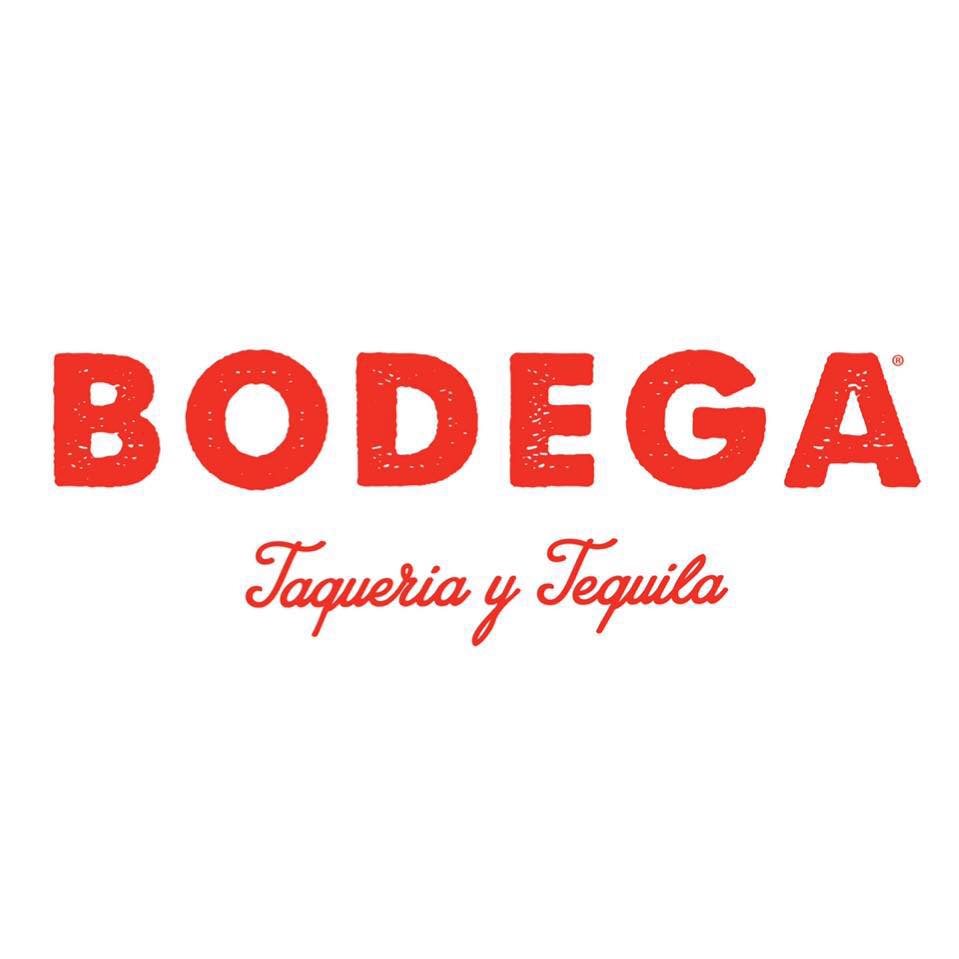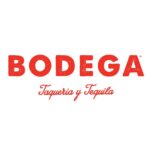 On Friday, December 10th, Bodega Taqueria y Tequila South Beach is hosting a Fiesta Navideña Pop-up from 8-10pm. Guests can experience Christmas themed cocktails including Smoky & Nice made with Patron Blanco, mezcal, Ancho Reyes, agave, lime, Un Poquito of Repoquito made with Patron Reposado, Frangelico, coconut cream, pineapple, lemon and Choco Lit made with Patron Añejo, simple syrup, chocolate mole bitters, angostura bitters.
Admission is FREE, but guests are recommended to RSVP here.
Boulud Sud Hosts Curated Wine Experiences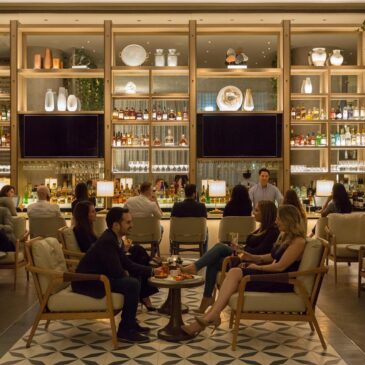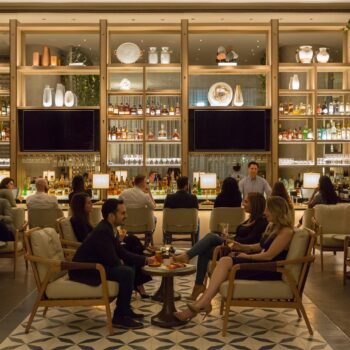 The JW Marriott Marquis Miami, a luxury hotel located in the heart of Downtown Miami is bringing an intimate wine experience, "Vine to Wine," to the Boulud Sud restaurant located in the hotel lobby. The coastal Mediterranean restaurant will host curated experiences in Boulud Sud's exclusive Wine Cave, featuring wine pairing series led by Head Sommelier, Robert FitzMaurice.
Vine to Wine will offer three premium packages available for lunch or dinner, where guests can indulge in an incredible four course Mediterranean dinner menu and pair the best wine to suit that dish for $375 per person. Patrons can also opt for a Spanish or Napa Valley wine tasting experience for $250 per person. The popular restaurant has the largest selection of wine in Downtown Miami, with a variety of 53 different wines by the glass to satisfy all palates.
Mediterranean wine pairing dinner, $375 per guest: An Exclusive Wine Tasting and 4-Course Wine-Pairing Dinner in the Wine Cave with Boulud Sud's Certified Sommelier, this dinner is personalized to guests' preferences.
Spanish or Napa Valley wine tasting experience, $250 per guest: A seated, in-depth experience in our Wine Cave full of regional wine and winemaking information, guests can explore exclusive, high-end wines (12 different wines with 1.5 oz pouring) from the best bodegas of Spain or Napa Valley wineries. Add an optional Cheese and Charcuterie Board and Gambas al ajillo (Spain) or Mezze (Napa) for a complete experience.
Reservations for the Vine to Wine experience can be made by contacting Gregory.Delaunay@mdmusa.com or visiting www.bouludsud.com/miami.
Lunch Special at Swan
Every Monday through Friday from 12:00 – 4:00 PM Swan is offering a Social Lunch which includes a 3-course meal for $29. The menu has something to satisfy everyone's taste buds – including Swan-favorites like the Little Gem Salad, the King Salmon, Spicy Salami Pizza and more! To make reservations, visit https://swanbevy.com.
Save a Reef With Veza Sur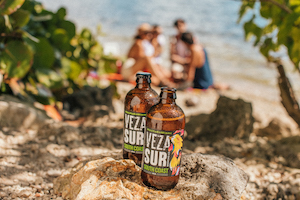 Giving back has never been easier (or more fun) this holiday season! Through Veza Sur's new partnership with Coral Restoration Foundation™, every purchase of a SOUTH COAST IPA will benefit Coral Restoration Foundation's mission to restore the coral reefs off the coast of our beloved city.
Why is it so important to save our coral reefs? Coral reefs are vital ecosystems that support more than a million species and provide crucial coastal protection. They act as a physical barrier between the ocean and land, dissipating up to 97% of wave energy, mitigating hurricane damage and coastal erosion, and protecting coastal infrastructure, including the homes and businesses of our Miami familia.
You can support this great initiative by purchasing SOUTH COAST IPA beers at Veza Sur's Wynwood pub or at your local Publix, Whole Foods, Total Wine and more.
Holiday Workshop at Café des Fleurs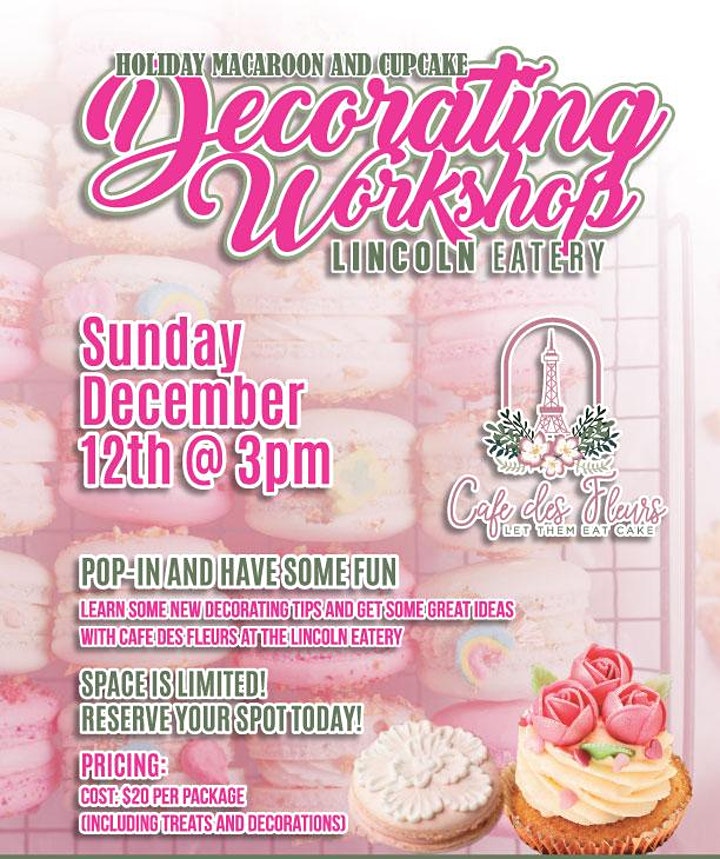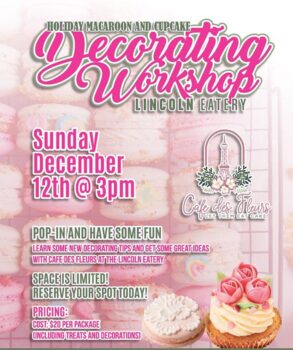 Want to "wow" the crowd at your next holiday party? Come learn some sweet new decorating tips at Café des Fleurs in The Lincoln Eatery on Sunday, December 12th from 3:00 p.m. to 5:00 p.m. Participants will get to practice top-notch techniques and tricks for decorating French macaroons and holiday cupcakes!
This fun-filled afternoon is the perfect way to get into the high spirits of the season with friends and family! At the end of the workshop, guests can even take some Instagrammable photos with your creations by the café's iconic flower-covered backdrop.
Space is limited, so reserve your spot today! Tickets are available on Eventbrite for $20 per person, which includes all treats and decorations.