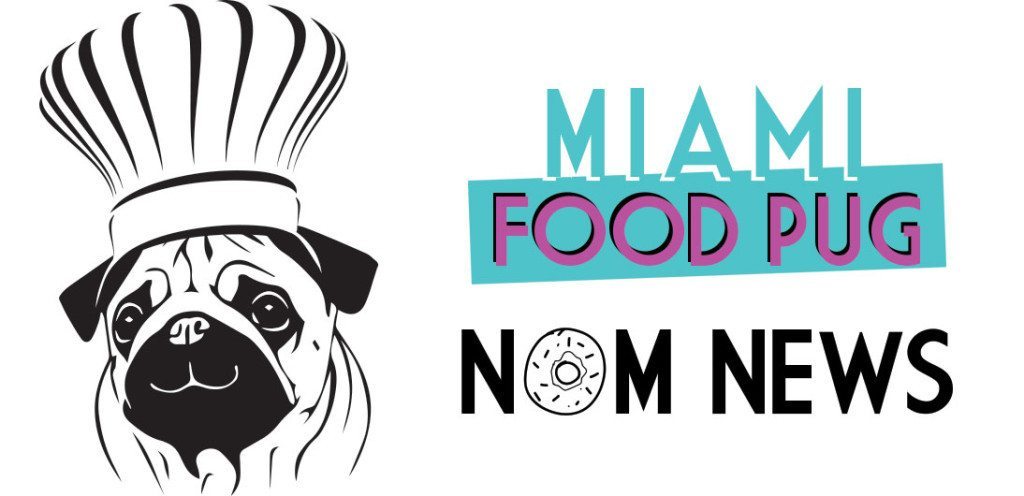 October 28, 2022
Each Friday, we compile South Florida food-related news and events that we couldn't fit on the site earlier in the week, as well as other local news that piques our interest. Want to be included in our next roundup? Shoot us an email at bark@miamifoodpug.com.
Fireman Derek's to Open in Fort Lauderdale
South Florida Seafood Festival Is Back
National Sandwich Day at Pura Vida
Shabbat Under the Stars at Abbale
Fireman Derek's to Open in Fort Lauderdale
Pie master/entrepreneur Derek Kaplan and the talented team behind Fireman Derek's Bake Shop have been whisking up extraordinary confections in their Wynwood and Coconut Grove shops for years. Now, ahead of what's shaping up to be their busiest holiday season yet, the one-of-a-kind South Florida dessert destination is launching its first Broward County location.
On Saturday, November 5, Fireman Derek's downtown Fort Lauderdale bake shop will officially open its doors to sweet seekers, just in time for locals to bring indulgent treats, pies and cakes home for the holidays.
Since the 2014 opening of its first brick-and-mortar location in Wynwood, Fireman Derek's Bake Shop has evolved into a must-try destination for locals and visitors. Offering a selection of over-the-top pies, cakes, milkshakes and other delectable confections, the brainchild of former Miami firefighter, Derek Kaplan, has certainly earned his title as the Magic City's 'don of dessert'. Kaplan's celebrated concept, usually sporting a lengthy line of treat-seekers, is expanding to the Broward County market. Located on the bustling Federal Highway, just north of Broward Boulevard, the new bake shop is 1,500 square-feet – the second-largest store – and boasts plentiful seating.
At the new Fort Lauderdale shop, cakes, pies and savory items will have their own separate display cases for a more customer-friendly experience. Kaplan will also offering his own line of hand-churned ice cream inspired by the bakery's signature goodies; his Coconut Grove shop has been slinging frozen cups of creamy goodness since September 2020, shortly after he graduated from Penn State University's Ice Cream School. A state-of-the-art kitchen will be hidden in the back where pot pies, empanadas and cookies will be baked onsite with pies and cakes made daily at Kaplan's Little Haiti bakery. Staying true to its Wynwood roots, the new location will retain an artsy feel, with neon signage and décor in sync with the laidback atmosphere.
South Florida Seafood Festival Is Back
Gather your friends and family, The South Florida Seafood Festival is back in town Sunday, November 6th! Set in Miami's historic and charming neighborhood of Coconut Grove, visitors can expect to indulge in a family-fun-filled day with the best local seafood Miami has to offer.
The festival will be hosted in Regatta Park, located in the heart of Coconut Grove, and will host over 30+ gourmet seafood culinary partners serving up unique mouth-watering seafood dishes. Guests can also experience amazing cooking demonstrations by local Miami chefs, family-fun zones, delicious cocktails by Miami's top mixologists, live music and so much more making the festival one of Miami's most anticipated events of the year.
Chefs from all over South Florida will participate in this year's festival, such as Champys, Tumbao Buns, CC's Seafood, Tiago Tacos, Mr. Serrano, Tio Paella, and iRoll Sushi, just to name a few. Offering everything from decadent ceviche platters, lobster rolls, paella, crab legs, and many more making it any seafood lover's dream. Pair your fresh catch with delicious specialty cocktails like their refreshing Mojitos, wine by Josh Cellars, ice cold brews by Stella Artois and Kona Brewing Company, and more.
The festival's Kitchen lab will be hosted by Chris Cruz and feature over 10 local chefs demonstrating the art of their kitchens, all while cooking up savory dishes for the audience to learn, taste, and enjoy! The Kitchen Lab will start at 11:30 AM and will run every 45 min till 7 PM featuring The Lazy Oyster, Mau Miami, Pez Loco, Tio Paella, and more!
Mark your calendars! The festival takes place on November 6th from 11 am to 7pm at Regatta Park, 3500 Pan American Dr. Miami, FL 33133. To purchase tickets, click here.
National Sandwich Day at Pura Vida

Indulge in Pura Vida Miami's delectable sandwich options perfect for breakfast, lunch, dinner and everything in between! Pura Vida's all-day breakfast menu options including the Croissant Sandwich, available with either egg or tuna salad on a fresh-baked plain croissant with sliced tomato and mixed greens; or the Perfect Egg Sandwich, made on an artisanal toasted bagel or multigrain sourdough with pasture-raised whole eggs, mozzarella, arugula, avocado smash, tomatoes, olive oil, red pepper flakes, and turkey bacon upon request.
Pura Vida also has you covered with their signature Pesto Chicken Sandwich, made on multigrain sourdough with free-range grilled chicken, arugula, tomato, goat cheese, pesto and balsamic glaze; and the Tuna Sprout Sandwich, made with fresh baked tuna, seasoned with olive oil, chopped veggies and homemade mustard aioli, served over arugula, tomato, sprouts and served on multigrain sourdough.
Shabbat Under the Stars at Abbale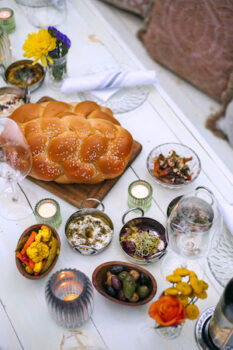 Abbale's popular Shabbat Under The Stars is back, inviting guests to enjoy the company of friends and family while breaking bread over an intimate meal under the stars. Taking place on the restaurant's beautiful garden pergola every Friday evening, Shabbat Under The Stars showcases Chef Samuel Gorenstein's exclusive family-style Shabbat dinner menu paired with Abbale's house selection of Israeli wines.
Priced at $95 per person (excluding tax and gratuity), the experience is offered for groups of six to ten people, with two seatings available – the first at 6pm and the second at 8:30pm. The four-course meal includes Kiddush – one bottle each of Israeli red and white wines and house baked challah. The meal then starts with an assortment of salatims with sliced challah and fire baked pita. Second course dishes include falafel, local fish ceviche and heirloom tomato.
For the main course, guests will enjoy Moroccan-style roasted whole local red snapper, grilled lamb chops, shawarma spiced wagyu top sirloin cap and charred baby cauliflower. The dinner experience ends with house special desserts. Reservations for Shabbat Under The Stars can be made by emailing the team at reservations@abbatlv.com.