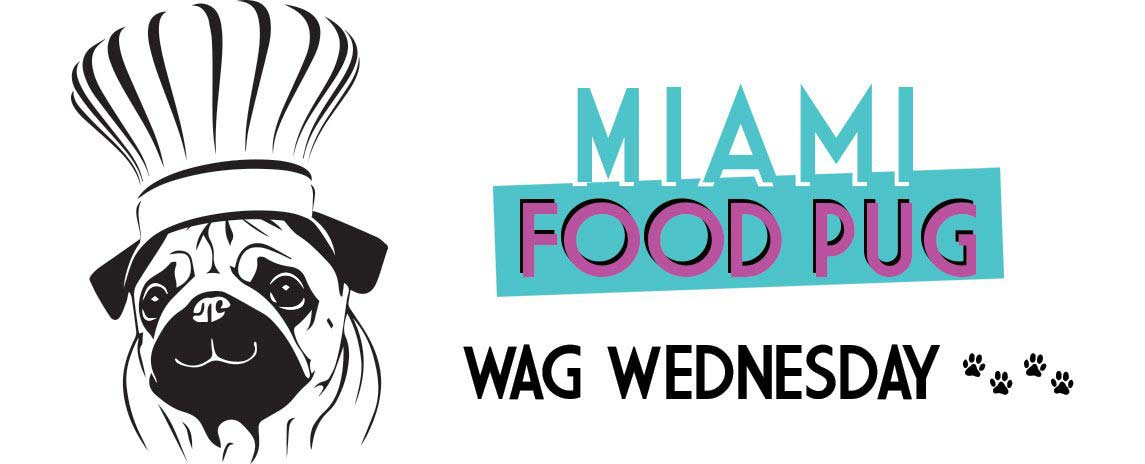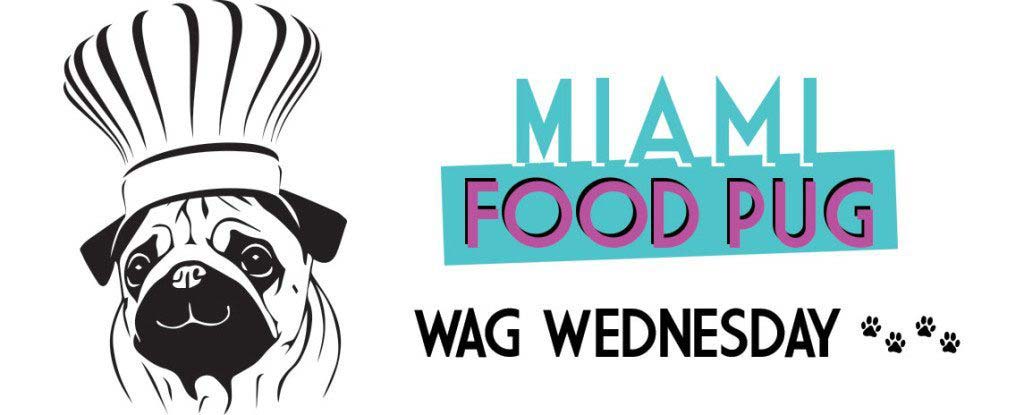 Over the past year, we've interviewed many members of the hospitality industry, and one constant among the interviewees has been a profound love for their pets. We thought it would be great to share this love with our readers. That's why we launched an ongoing feature called "Wag Wednesday" to showcase industry peeps and their pets. Know someone who wants to be featured? Email us at bark@miamifoodpug.com.
This week, we're featuring Janine Booth, Executive Chef and Co-Owner of The Sarsaparilla Club, and her shih tzu, Baci. 
Your Name: Janine Booth
Your Pet's Name: Baci
Sex: Female
Age: 5
Breed: Shih Tzu
How did you come to own your dog? What drew you to them?
I found a breeder that was breeding purebred Shih Tzu's; I have always loved their loyalty and affectionate temperament. There were two puppies to choose from — both equally adorable — but I loved Baci's cream coat with tan ears. I placed them both at the end of the room and called them both to me. Baci was in the lead, but ran straight into a garbage can on her way to me and almost knocked herself out. I thought it was super cute and in some ways reminded me of me! (haha)
What's the story behind your dog's name?
Baci as a puppy was obsessed with licking my face, neck, arms and giving me kisses! One of my favorite chocolates in the world is the Italian hazelnut chocolate called "Baci," which means "kisses" in Italian.
How would you describe your dog's personality?
Loyal, sweet, cuddly, overly affectionate, obsessed and possessive of her food (don't know where she gets that from haha!).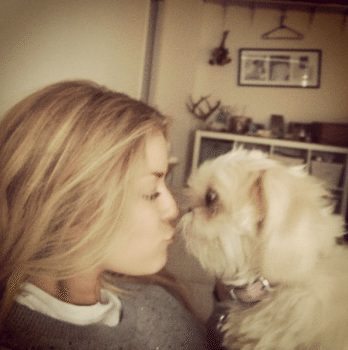 How has owning a pet made your life richer?
Baci follows me everywhere; she is my little shadow. She has this amazing calming ability. I talk to her about everything, and she is always either on my lap, laying by me snoring her head off or standing by my side. I take her everywhere with me: the beach, kayaking, road trips, plane trips — she has even made it on to a couple of radio shows. She is my best friend and always makes me feel loved and adored!
It's said that dogs reflect their owners and vice versa. How does this apply to you and yours?
Baci and I are both very loving and love affection, but we also respect each other's space and know when to leave each other alone. We both have very good palates and love our food. She is courageous, calm and extremely loyal.
Tell us a funny story about your and your dog.
I went to visit my family in Australia and left Baci with my boyfriend and Chef Partner, Jeff. When I left, Baci had a long mane of hair … When I returned, Jeff had completely shaved her, except for a long mohawk which he dyed bright pink. We went out to lunch and were sitting outside at a local restaurant when a gentleman walked by with a long pink mohawk. He took one look at Baci and drew the biggest smile. As he walked by, he kept looking back at her shaking his head with laughter, realizing they actually look identical!
Are you involved in any pet organizations or philanthropies?
Not currently, but one day I hope to open a cage-free dog rescue, where dogs of all sizes can roam free and people can come to visit, love and play with the dogs daily.
We follow a lot of dog social media accounts like Doug the Pug and Menswear Dog. Do you? Which are your favorites?
@puppiesofinstagram and the @DailyBarker.
See past editions of Wag Wednesdays here.