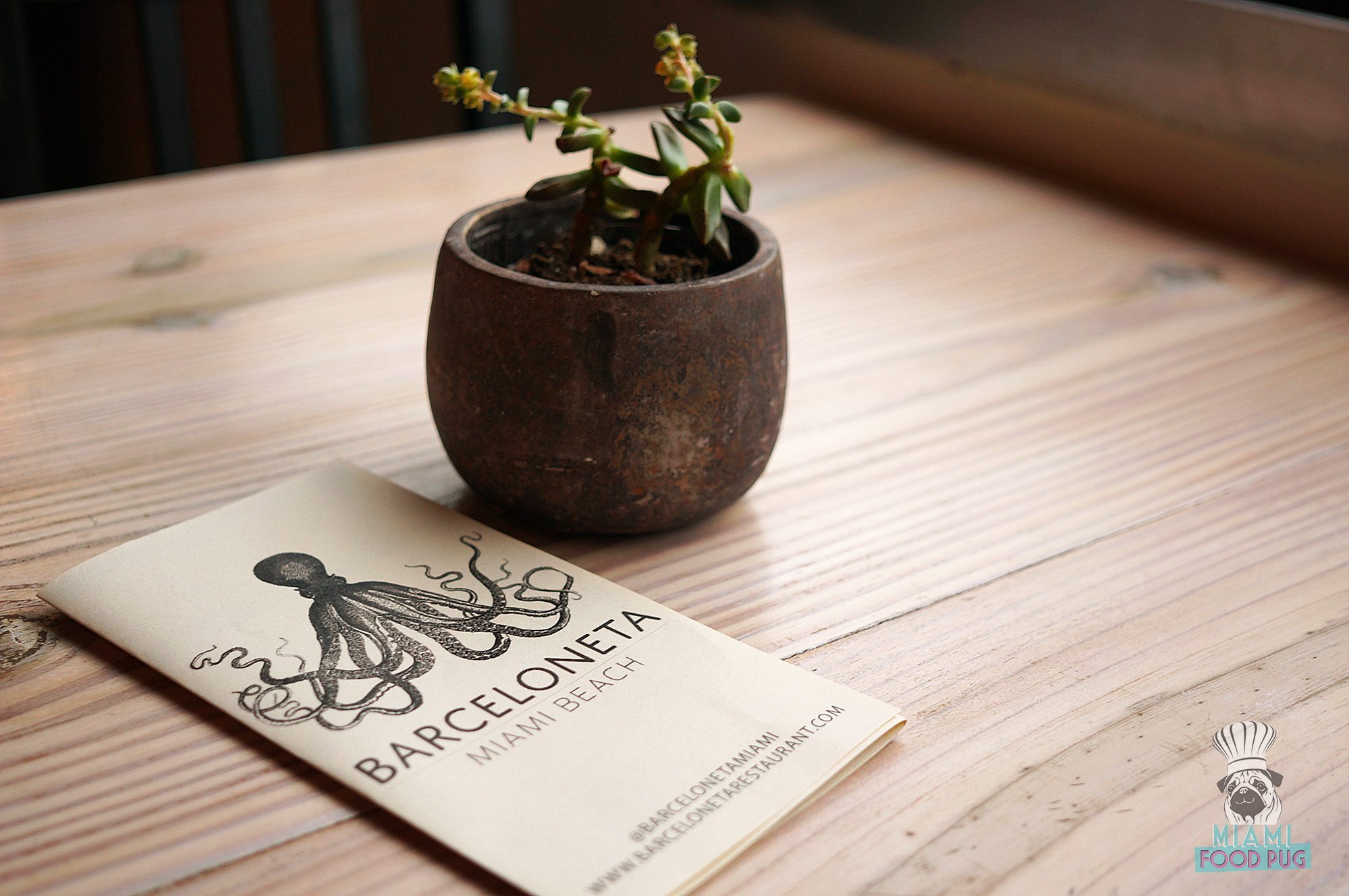 When we visited Barceloneta for a media dine a few weeks back, we weren't expecting much. The Sunset Harbour restaurant, which specializes in Spanish Mediterranean cuisine, has been a staple of the area since 2011, but we just never had any urge to stop by; our "just-okay" experience at their now-shuttered South Miami location probably had something to do with it.
But life is all about second chances, right? Well, we're glad we went back. Little did we know that we would enjoy one of our favorite meals of 2016 here — and one that had us immediately asking, "Did we just become best friends?"
This wasn't just any dinner. This was an amazing, eye-opening culinary journey. That may sound like lofty praise, but it still doesn't do Barceloneta enough justice. Our new best buds excel in exotic flavors thanks to Executive Chef Juliana Gonzalez, who's worked at SUSHISAMBA Miami Beach, Nobu and the Restaurant at the Setai. This experience in fusion cooking and her grasp of global cuisine — she's a big traveler — have fused to create something special here at Barceloneta.
If there's one rule you need to follow here, it's to come with an open mind. You will be exposed to flavors you never knew existed. From first bite to last bite, we were blown away by what was put in front of us. At first glance, you might think the menu is just your standard Spanish tapas. Nope, you are dead wrong, sir or madam.
Take the Iberico ham croquettes, for instance. Sure, you might find this on your local Spanish restaurant's menu, but they don't taste this friggin' good. These are the creamiest croquettes ever, made with bechamel that makes them practically melt in your mouth. On the other end of the flavor spectrum: the wahoo crudo. It's a beauty and we can't blame you if you stare at it for a bit before pleasuring your palate. Super light and super yummy.
It was our first time eating escargot here and it definitely won't be our last. While the caracoles a la llauna might look intimidating at first, dive right in. The rabbit sausage and other abundant flavors distract you from the fact that you're essentially eating snails. If you've never eaten escargot, this is a good time to start.
Another intimidating-at-first-but-we're-totally-cool-now dish is the pulpo a feira, featuring fingerling potato foam, piquillo emulsion, chorizo and tomato confit. Oh, and octopus for those of you who don't know Spanish. We fell crazy in love with this crazy delicious dish, where all the ingredients meld into one mouthgasmic™ delicacy. No wonder it's one of the more popular dishes.
Three more courses awaited us: the langoustines a la plancha, steak tartare (no italics needed) and the arroz caldoso. Let's start with the langoustines. Simply prepared, these plump crustaceans come in fours here and may not look like much but … damn Barceloneta, back at it again with the deliciousness. As for the steak tartare, it also looks unassuming but don't be fooled — you will end up flavor drunk. Side note: the apples are a nice, refreshing touch.
Our final savory plate, the arroz caldoso, helped sober us up from the food high we just experienced. While the previous plates introduced us to unique ingredients and tastes, this was just really good and brought us back down to earth. Rich with crab and other aquatic life plus a saffron aioli that's to die for, there's a lot going on with the dish. With each bite, we encountered a new set of seafood; it was like a little adventure on a plate — and a great way to end the meal.
Just kidding. There's still dessert. There's always dessert. Save room for the copa de caramelo. If you're a fan of crema catalana, this is a no-brainer. The caramel, the raspberries, the chocolate — so worth the calories. And don't forget to try one of Barceloneta's many gin and tonics, which are hugeeeeeeeeee.
So to recap, here's the tl;dr version: You should visit Barceloneta yesterday. This Spanish Mediterranean gem at Sunset Harbour will leave your palate in a state of ecstasy, exposing you to fascinating flavors and expanding your palate. We walked out of Barceloneta as best friends — and so will you.
Barceloneta is located at 1400 20th St. in Sunset Harbour on Miami Beach. For hours of operation and other information, visit their official website or call 305-538-9299.