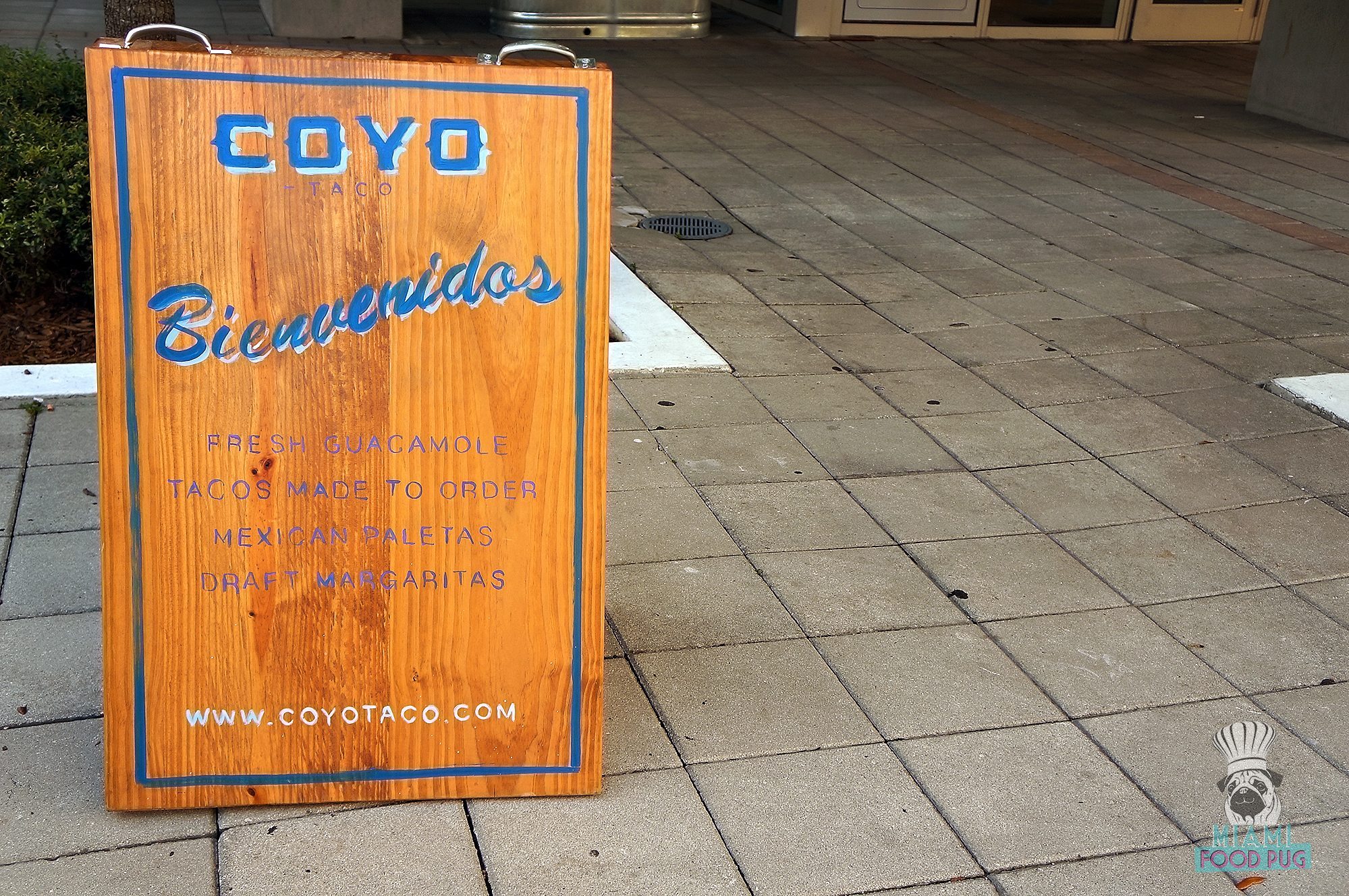 Brickell residents and visitors have a new place to get their taco fix: Coyo Taco. The Wynwood eatery opened a second location at Axis Brickell (1111 SW 1st Avenue) back in May, bringing its beloved Mexican street food experience across town. Guests can expect many of the classics from the original outpost, plus several items specific to the Brickell branch.
When we're in Brickell and in the mood for Mexican food, we usually think of Cantina La Veinte. However, that's not a place we can afford to eat at every day … but Coyo Taco is. Having visited Coyo's Wynwood location and the now-defunct Shore Club location, we know to expect quality food at a reasonable price point.
For us, Coyo Taco is just what the neighborhood needs: a reliable fast-casual Mexican restaurant that won't break the bank and is open late. And now with even more delicious items on the menu, it's no surprise that Coyo has quickly become a neighborhood favorite.