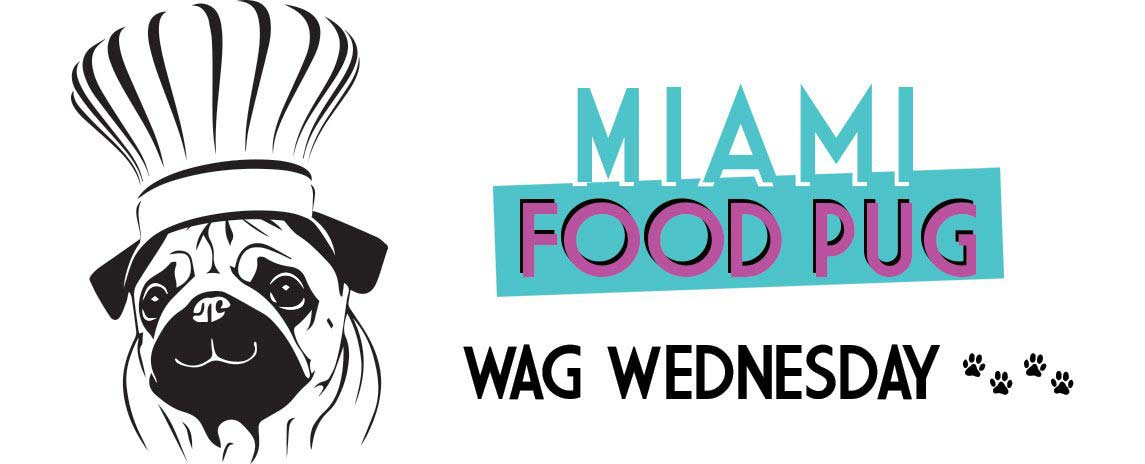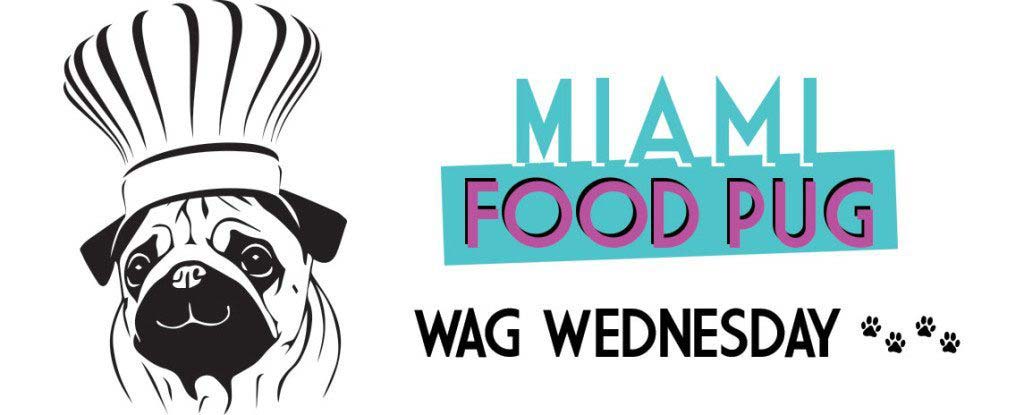 Since starting the blog, we've interviewed many members of the hospitality industry, and one constant among the interviewees has been a profound love for their pets. We thought it would be great to share this love with our readers.
That's why we launched an ongoing feature called "Wag Wednesday" to showcase industry peeps and their pets. Know someone who wants to be featured? Email us at bark@miamifoodpug.com.
This week, we're featuring Paul Guzman, Manager of Beaker & Gray, and his American Bulldog Mix, Stu.
Your Name: Paul Guzman
Your Pet's Name: Stu
Sex: Male
Age: 7 years old
Breed: American Bulldog Mix
How did you come to own your dog? What drew you to him?
I adopted Stu from the Gainesville Humane Society when I was attending the University of Florida. I grew up with dogs and always had a love for them. It had been a few years since my last family dog was around, and as I was getting my first taste of independence in college, I figured it was time to get my own dog. I actually found Stu (Turner, at that time) online and was initially drawn to that adorable face. When I went in to meet him, his energy and sweetness were irresistible. I took him home a few days later.
What's the story behind your dog's name?
Growing up, I was a huge fan of the band Sublime. The lead singer's dalmatian, Louie, was the band's unofficial mascot. He was also referred to as Lou, Louie Dog and Lou Dog. I just loved the sound of Lou Dog so much that I had to pay homage. Stu. Stu Dog. Stuart. He is a dog with many names.
How would you describe your dog's personality?
Stu is a big sweetheart of a dog. He loves attention from people and dogs alike. He oftentimes thinks he's a lap dog, always wanting to get on the bed, on the couch or on you. He also happens to be one of the most energetic dogs I have ever met. As a youngster, he was always getting into some trouble, but he has grown up into a sweet and loving — albeit still hyper — companion.
How has owning a dog made your life richer?
Though he has been known to be a pain the ass at times, coming home to Stu after a long day is one of the best parts of my day. Stu has been with me through rough financial times, lonely times and any other personal issue that has arisen. It's nice knowing that my best friend is always there no matter what may be going on in my life.
It's said that dogs reflect their owners and vice versa. How does this apply to you and yours?
Stu and I actually have fairly different personalities. While he is always running around getting into something, I have much more of a laid-back vibe. The notable exception to this is when I have days off, and we are the only ones home. On those days, we are both content to lounge around the house and engage in the occasional nap(s).
Tell us a funny story about you and your dog.
During my time in Gainesville, I lived in a house with three other guys, and our friends were always in and out of the house. One day, a friend of a friend left a couple of brownies sitting on my coffee table. My roommate and I briefly stepped out of the house and returned to see Stu had eaten the brownies. These were not regular brownies.
Needless to say, I felt horrible about the situation. My roommate and I stayed by Stu to make sure he was okay. After wandering the house for a bit, Stu perched himself on the couch and slept for at least six hours straight. When he finally awoke, he stumbled off the couch, took three steps, then proceeded to unleash a torrent of vomit onto our carpet. He then passed out again for the rest of the night.
Despite some sluggishness and an upset stomach, Stu was fine. Though I felt horrible at the time, I can look back and laugh at the time Stu got stoned.
Are you involved in any pet organizations or philanthropies?
I used to help out the Humane Society in Gainesville, but since moving back to Miami, I have not been involved. I believe strongly in lifting Miami's pitbull ban and have been looking into ways to get involved in that fight, though.
See past editions of Wag Wednesdays here.