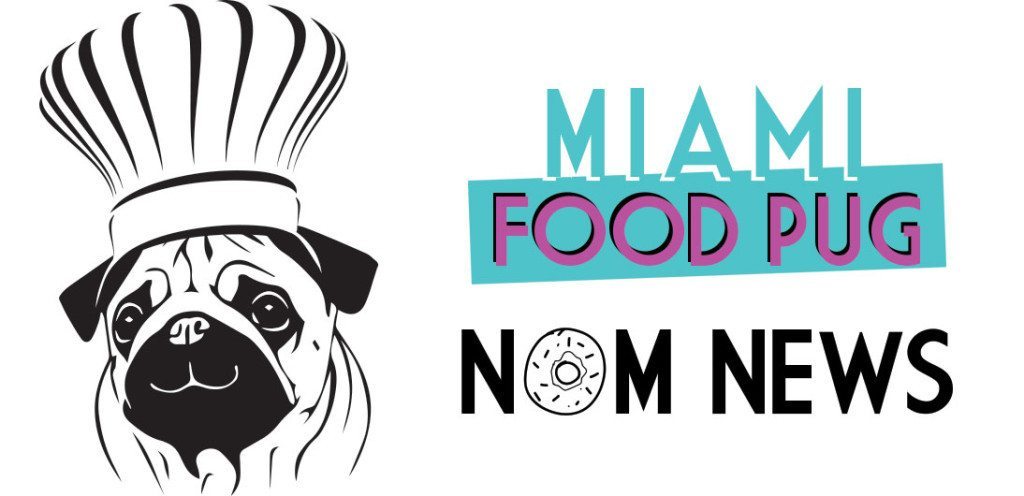 October 14, 2022
Each Friday, we compile South Florida food-related news and events that we couldn't fit on the site earlier in the week, as well as other local news that piques our interest. Want to be included in our next roundup? Shoot us an email at bark@miamifoodpug.com.
Get Your Tickets to Heritage Fuego
National Dessert Day at Tijuana Flats
Coming Soon: Victoria's Vinos & Vermouth
Día de Los Muertos at COYO Taco
Get Your Tickets to Heritage Fuego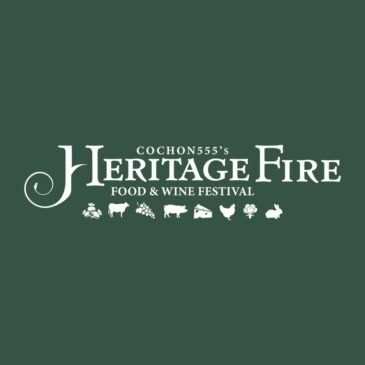 America's beloved, live-fire, open-air culinary experience, Heritage Fuego presented by Goya Foods on Sunday, November 20, 2022, with an all-star cast of chefs specializing in whole animal cookery. Heritage Fuego Miami will showcase 20 notable chefs from South Florida, each grilling heritage-bred proteins al fresco at the iconic Biltmore Hotel, each inspired by global food cultures.
The lineup of participating chefs includes Eileen Andrande of FINKA, Jon Nguyen of Tran AN Vietnamese Eatery; Greg Tetzner of Old Greg's; Andrew Gonzalez of Rolled & Night Owl Cookies; Giorgio Rapicavoli of Luca Osteria; Mel Rodriguez of La Traila BBQ, Steve Santana of Offsite, Jorgie Ramos of Cebada Rooftop & Masoquista; Christian Chirino of Tur Kitchen; Alex Kuk & Diego Ng of Temple Street Eatery; Brian Nasajon of Beaker & Gray; Jimmy Pastor of The Rusty Pelican; Fernando Desa of Goya Foods; Michael Bolen of Lion & The Rambler; Paula DaSilva of Burlock Coast Seafare & Spirits at The Ritz-Carlton Fort Lauderdale; Thomas Russo of Fontana at The Biltmore; and Louie Estrada of My Cuban Spot. More chefs to be announced.
The list of heritage and heirloom foods includes dry-aged beef, pigs, lamb, goat, squab, rabbit, duck, fish, chicken, artisan cheeses, oysters and heirloom vegetables. Produced by a21 formerly known as Agency 21 Consulting, the event's ultimate aim is to provide education to consumers and create an experience for guests to sink their teeth into: honest food from real farmers prepared with love and precise technique.
In addition to one-of-a-kind, live-fire culinary creation, the event will feature a diverse and delicious array of cocktails, beers and wines. For details and to purchase tickets, visit https://heritagefiretour.com/miami/.
National Dessert Day at Tijuana Flats
Tijuana Flats is celebrating National Dessert Day with a sweet deal for rewards members. On Friday, October 14, Tijuana Flats Rewards Members can order a $2 dessert with their purchase of an adult entrée. The offer is not available through third-party delivery partners and cannot be combined with any other offers or promotions.
Guests can download the Tijuana Flats Rewards app from the App Store or Google Play and start earning points for purchases immediately. First-time rewards members will receive a free Tijuana Trio starter when they sign up. Visit tijuanaflats.com/offer-terms for full offer details.
New users must create an account in the app before 7 p.m. EST on 10/14/22 to receive the offer. Additional exclusions may apply.
Coming Soon: Victoria's Vinos & Vermouth
Behind some of South Florida's most eclectic and inspired restaurants and bars, Kush Hospitality Group (KHG) — owned and operated by restaurateur Matthew "Kush" Kuscher — has been wowing diners and imbibers for over a decade, with a varied portfolio of lively, fun and whimsical concepts. Its flagship is Coconut Grove's beloved LoKal, a burger and craft beer hotspot since December 2011.
In 2018 the ever-whimsical Kuscher added Vicky's House Milkshake Bar & Beer Store; a replica of Kuscher's childhood home, named after Kuscher's mother, that has served epic milkshakes, ice cream, craft beers and nostalgia for the past four years attached to LoKal. On Sunday, October 2, 2022, Vicky's House will serve its last sundae and close for renovations, opening December 2022 as Victoria's Vinos & Vermouth, a vermouth and natural wine bar and the official waiting room for LoKal.
Vicky's House catered to the city's collective sweet tooth with a 12-seat milkshake bar and tasting room. Since Vicky – the matriarch of the Kuscher family – never threw anything away (a habit Kush has happily continued), the restaurateur was able to duplicate it using the same cabinets, chandeliers, yellow flower wallpaper and custom-made floor inspired by the retro pattern of the linoleum. A 1980s-era oven served as storage for the bar's glassware. An original Galaga arcade cabinet sat in the wood-paneled family room, while an adjacent washing machine stocks frosty cans of PBR. In the bathroom, guests would find Matt's original bedroom dresser and the toys he played with as a child. Aside from milkshakes, the shop also offered floats, locally-made ice cream from Sweet Melody, two versions of red and white wine— "cheap" and "better" as well as cans of PBR and specialty beers.
The rebranding mission of Vicky's House to Victoria's Vinos & Vermouth was ignited during a recent trip to Europe. With a strong focus on Spanish wines and ciders, Victoria's will be a casual, European-styled oasis. Natural wines are a fast-rising trend, derived from Europe, that focus on a low-intervention method of barreling that creates a more raw wine, free of sulfites and additives. Victoria's plans to satisfy the flurry of interest in natural wine concepts in Miami.
Guests can look forward to tasting a large selection of natural wines, Spanish-styled ciders, large format craft beers and a bevy of eclectic vermouths while waiting for their table at LoKal or making Victoria's their destination. In addition to great pours, it will offer an array of tapas-style small plates, charcuterie and more. Staying true to the KHG brand, the beautiful interior decor thrives on meticulous attention to detail and will include a personalized mechanical long-pour specialist imported from Spain to make sure the ciders have the perfect amount of fizz. House-marinated olives will also be on offer to accompany the homemade vermouth, La Mila.
Victoria's Vinos & Vermouth will be located at 3190 Commodore Plaza in Coconut Grove.
Día de Los Muertos at COYO Taco
Día de Los Muertos, or Day of the Dead, the Mexican holiday that celebrates those who have passed with food, drink and tradition, kicks off Tuesday, November 1 and Miami's first taqueria/speakeasy COYO Taco is celebrating with 50% off signature tacos including Pollo Al Carbon, Coliflor, Al Pastor and Cochinita tacos as well as half off COYO premium margaritas, beer, wine and select cocktails from 4-7 p.m. With COYO's 'Todo es Fresco' (or 'Everything Fresh') philosophy, guests can expect authentic tacos made with hand-pressed tortillas, locally sourced and naturally raised ingredients, and unforgettable flavors.