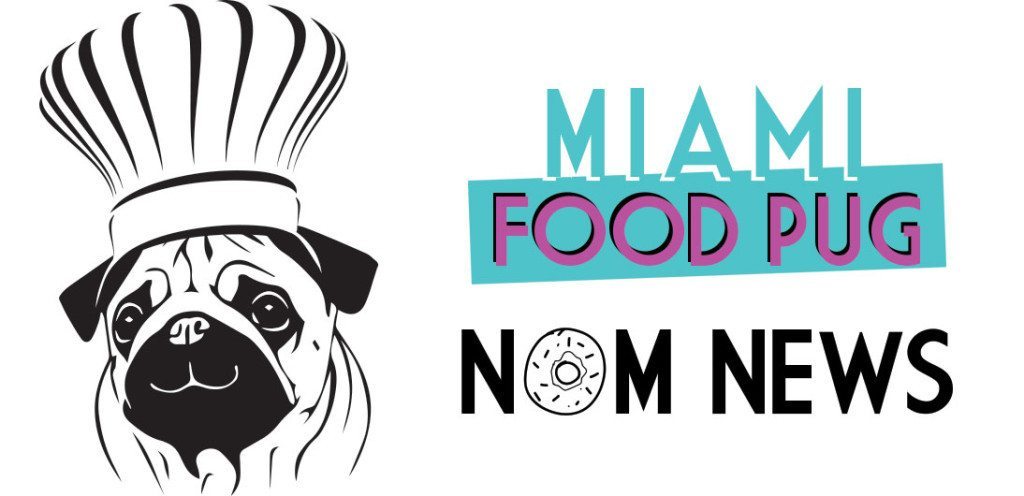 December 9, 2022
Each Friday, we compile South Florida food-related news and events that we couldn't fit on the site earlier in the week, as well as other local news that piques our interest. Want to be included in our next roundup? Shoot us an email at bark@miamifoodpug.com.
Now Open: Victoria's Vinos y Vermuteria
Yolanda's Enchanted Forest Pops Up
Lunch Is Back at Beaker & Gray
New Opening: Walrus Rodeo
Now Open: Victoria's Vinos y Vermuteria
Behind some of South Florida's most eclectic and inspired restaurants and bars, Kush Hospitality Group (KHG) — restaurateur Matthew "Kush" Kuscher's culinary fiefdom — has been wowing diners and imbibers for over a decade, with a varied portfolio of lively, fun and whimsical concepts. Joining his stable of restaurants and bars will be his most out-of-the-box concept yet, Victoria's Vinos y Vermuteria (VVV), an intimate romantic Spanish-inspired craft vermouth and natural wine bar launching on Friday, December 9, 2022. Located in the heart of Coconut Grove and connected to his flagship restaurant LoKal, VVV takes over the space that once housed Kush's milkshake shop and beer store, Vicky's House, named after the Kush family matriarch.
Launched in collaboration with Corporate Beverage Director Cristina Suarez, the first female industry professional to curate and launch a vermouth bar in the United States, the outlet boasts a strong focus on Spanish wines and ciders, large format craft beers and a bevy of eclectic house-made vermouths. Through research and education Suarez has fallen for vermouth so much so that it has replaced mezcal as her favorite libation. "We're not expecting people to discover the passion we might have for vermouths but we want them to have a unique, educational and intimate experience and leave here feeling they have learned something new in a cool, sexy space," Suarez notes.
The first vermouth bar in South Florida, VVV is positioned as both a "waiting room" for LoKal guests and a destination all its own, perfect for the date night crowd. In addition to great pours, VVV will offer tapas-style small plates, charcuterie boards, Chicken Skins and Sandwich de Mescla, Caviar, Pan con Tomate and more. Vermouths will come in an array of styles and flavor profiles, selections both familiar and exotic. To that end, the menu features two house-made vermouths, sold by the glass, bottle and package-style: Kush's signature blend, described as "Christmasy and warm on the palate" along with a second craft concoction by Suarez. Her Titi Marie vermouth, which can be made and served after just an hour, as opposed to La Mila's 30-day fermentation, is more spring than winter, with light floral notes that make for great pre-dinner drinking. Also on offer, a handpicked list of natural wines and Spanish ciders poured in the Asturian style of long pouring to inject effervescence. See HERE.
Victoria's Vinos y Vermuteria was designed with approachability in mind, filtered through an "Old World in a Modern Land" spectrum. With a capacity for 25 guests at a time, patrons are invited to be transported across the Atlantic in a space of muted green and red accents with Victorian-style design elements throughout. This includes a romantic back lounge perfect for intimate conversation or a stolen kiss.
Victoria's Vinos y Vermuteria will be located at 3190 Commodore Plaza in Coconut Grove. Hours of operation: Wednesday through Sunday from 5PM to close.
Yolanda's Enchanted Forest Pops Up
La Yolanda Mezcalería has been transformed into a holiday wonderland, aka Yolanda's Enchanted Forest, complete with lights, ornaments, festive decorations and a full menu of themed signature cocktails. Open now through the end of December, the month-long festivities will also feature DJs and Christmas music to get in the holiday spirit. The speakeasy-esque bar connected to La Santa Taqueria in Miami's Little River neighborhood has partnered up with Casa Lumbre Spirits for this activation with brands including Contraluz Mezcal, Nocheluna Sotol, Abasolo Whisky and Las Californias Gin.
Priced at $16 each, specialty cocktail highlights include: La Reina Navideña with Contraluz Mezcal, Ancho Reyes Verde, lime juice, orange liqueur and agave; El Grinch with Las Californias Gin, passion fruit liqueur, Blue Curacao, lime, agave and hibiscus salt foam; Rudolph's Nose with Abasolo Whiskey, gingerbread syrup and Maraschino cherry; and Mrs. Claus' Cosmo with Las Californias Gin, elderflower, dry vermouth, spiced cranberry sauce, lime juice and rosemary. La Yolanda Mezcalería is located at 205 NE 82nd Street. The bar is open Tuesday through Thursday from 5PM until 12AM; Friday and Saturday from 5PM until 2AM.
Lunch Is Back at Beaker & Gray
Beaker & Gray's Lunch time service has been on hiatus for a while now but the team, led by Executive Chef Brian Nasajon and Executive Sous Chef Nicholas Murray, is pleased to announce that it's back! Resuming beginning November 16th, Lunch will be available Wednesday-Friday from Noon-4PM and Happy Hour will now be Wednesday-Sunday from 4:30PM-6:30PM (perfect since the time just changed!). The Lunch menu is great for that business luncheon or just to grab a bite with friends. Guests can enjoy a selection of bites, salads, sandwiches, bowls, sides, and sweets perfect for a midday meal.
New Opening: Walrus Rodeo

Co-chef/owners Luciana Giangrandi and Alex Meyer of Boia De have announced the opening of their second Miami restaurant, Walrus Rodeo. Located at 5143 Northeast Second Avenue in the same Little Haiti shopping center as their Michelin-starred neighborhood gem Boia De, the new restaurant's kitchen is helmed by Chef/Partner Jeff Maxfield. A Miami restaurant veteran who honed his skills as corporate Chef for TD Hospitality overseeing Toscana Divino, Ironside Pizza and LTD Café, Maxfield is best known for working alongside Chef Brad Kilgore as corporate chef for Kilgore Culinary's award-winning concepts. Maxfield's exemplary skill and impressive work ethic are perfectly aligned with Giangrandi and Meyer.
Boia De's runaway success and critical acclaim upon opening in 2019 had everyone in Miami wondering what the next move would be for the talented team behind the beloved 24-seat restaurant and recent Michelin star recipient. Ultimately, the opportunity to lease a restaurant space steps away from Boia De proved too enticing to resist and the duo decided to premiere a new concept, with the talented Maxfield joining the team.
Walrus Rodeo's menu revolves around the restaurant's central wood-fire oven with dishes like Lasagna with lamb ragu, mustard greens and stracchino l Béchamel Charbroiled Island Creek Oyster with Franciacorta cream, jalapeño hot sauce, and brown butter brioche crumble; and the Spicy OG pizza with boquerones, melted shallots, oregano and maple brown butter. Even desserts like S'more's al Orno – churros with fluff and spiced chocolate, benefit from a stint in the oven. There is also be a selection of salads and cold dishes like Turnip Salad with Tiny Farms turnips served on a bed of fresh ricotta and served with a charred scallion vinaigrette and Local Wahoo Crudo aqua pazza with green papaya and crispy rice.
Just as they did with Boia De, Giangrandi and Meyer tapped their circle of friends to help bring the project together. Paula Lemme, who created the modernist Italian look for Boia De, was brought on to design Walrus Rodeo. Where Boia is a hidden gem, with only an exclamation point to mark its location, Walrus Rodeo is brighter and shinier with a vibrant color scheme, ceilings of hammered tin, wood floors, lots of tile, and brick industrial accents. Custom wallpaper from artist Beth Rhodes of Bethmade makes a visit to the bathroom an amusing experience, while a dreamlike mural from San Diego-based artist Tatiana Ortiz-Rubio is seemingly floating on the wall above the pizza oven. With 32 seats and a wine/beer bar that seats 9, Walrus Rodeo feels spacious and larger than the intimate Boia De.
Rounding out the team is general manager Kristy Bavaro-Ahmed. The native New Yorker who originally envisioned herself a chef, has put together an enviable front of house resume. She has worked with some of the industry's most notable restaurants and restaurant groups in New York, including Union Square Hospitality Group, Major Food Group and most recently, helped to re-open The Modern, which maintained its two Michelin stars during her tenure.